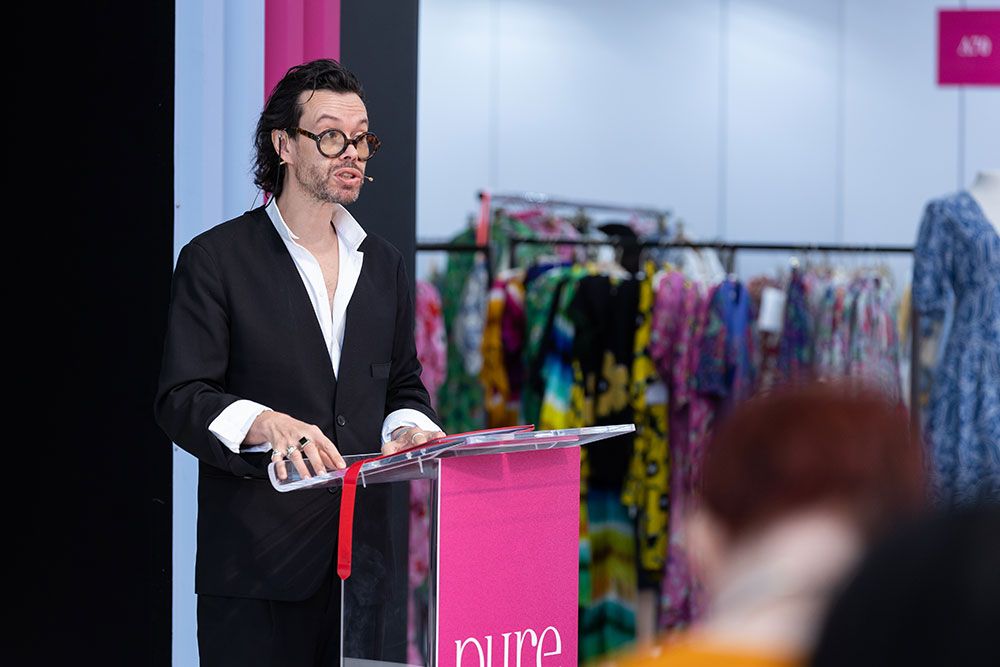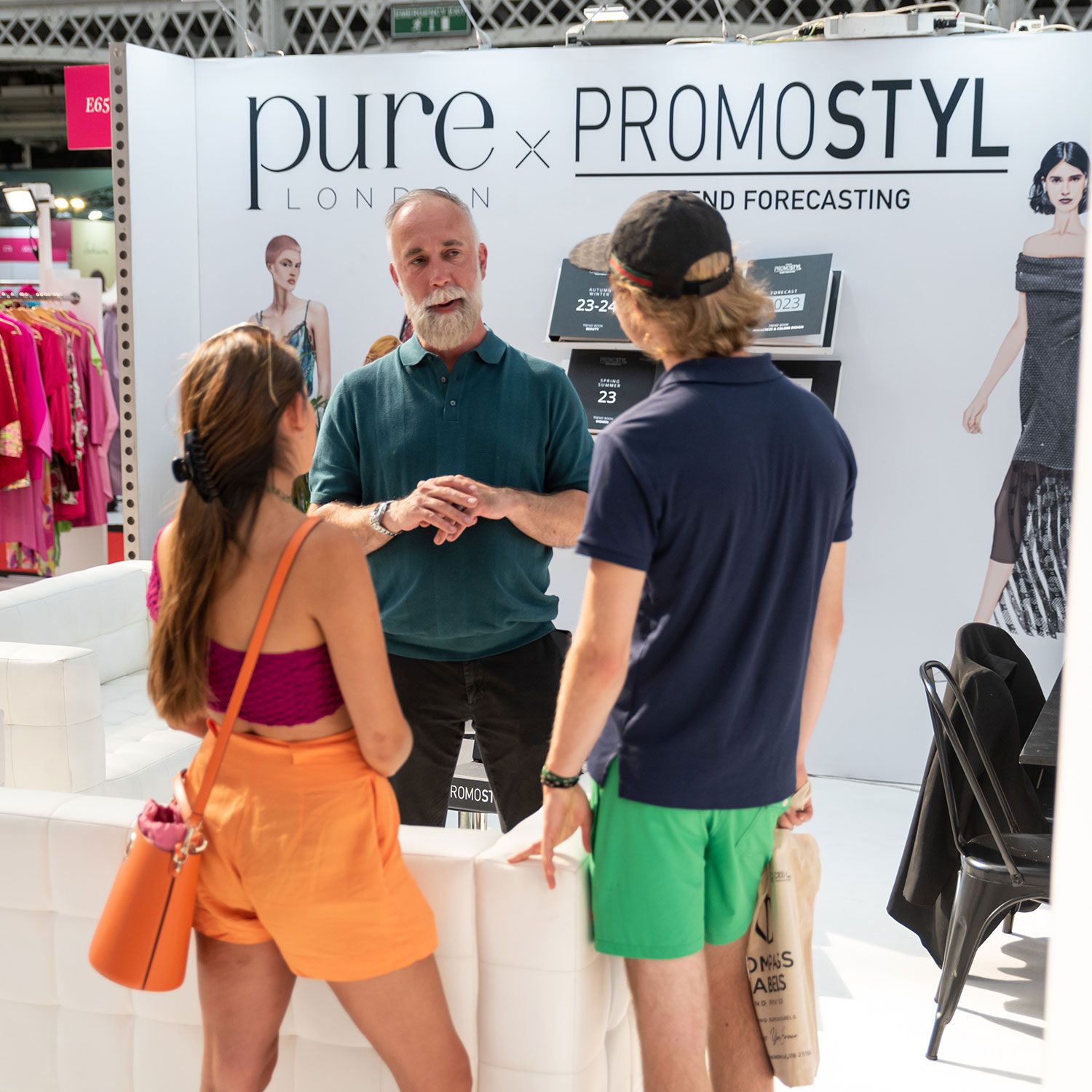 Promostyl
Pure London's official trend agency partner
Since 1966, Paris-based Promostyl has advised global businesses and brands with trend book fashion, brand strategy, and collection development, using societal, cultural, economic, artistic, and technological evolutions and key markers to determine market and consumer trends and translate data into style concepts and trend reports.
The partnership with the Parisian agency feels like a natural fit for Pure London. In July, we saw Promostyl connecting with and inspiring our visitors, through their trend sessions on the catwalk as well as their own space on the show floor.
We start with the consumer, and we explain why we are choosing this colour, why we are choosing these kinds of pockets. We are specific, we have detail, and we have a very scientific process.