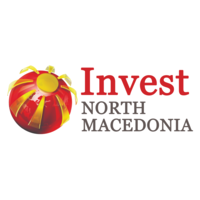 Invest North Macedonia, founded in 2005 is an official Government investment and export promotion agency responsible for attracting foreign investments and supporting the export promotion of the Republic of North Macedonia. Our mission is to encourage and support new foreign direct investments to the country, establish and enhance business cooperation with local suppliers and promote the export potential of local companies to foreign markets
Key Figures
35% of the total number of employees in the industry
The high-quality standard of Macedonian personnel with attractive costs
Highly modernized production plants
Short transportation/delivery times
Good geographic location and favorable economic conditions
100% foreign ownership of a company allowed
Operating costs among the lowest in Europe and Eastern Europe
Sector Overview
The textile industry is one of the most developed and diversified sectors of the economy in terms of industrial production, employment, and export earnings and the 2nd biggest industrial sector of the country after metallurgy. The textile and clothing sector contributes to 17% of the industry's GDP and 14% of total country exports. The textile and clothing industry is characterized by customer focus and orientation, availability of experienced labor, and flexibility to quickly respond to the customers' requirements.
Sustainable Work Force Supply
The textile industry plays a vital role in the country's social well-being through employment in numerous regions of North Macedonia. It employs 40 000 people or 1/3 of employees in the manufacturing industry. North Macedonia offers a cost-competitive environment for textile manufacturing.
Advantages
One of the biggest competitive advantages that the textile industry possesses is its proximity to Western Europe, a large and consumer market;
Another advantage is the fact that the local manufacturers have a good image in the global market. Companies from the country have been present in the EU and US markets for decades and are known for their quality and professionalism. The industry also is characterized by high flexibility and readiness to adapt to the demands of foreign markets;
Work with highly trained personnel who have been working in the industry for years which leads to an exceptional relationship between quality and price of products;
Good and modern equipment of the factories, following world trends in developing textile machines and production technologies. In addition to modern textile equipment, more and more companies invest in computer technologies (CAD/CAM system, plotters, etc.) that provide product models that meet the demands of buyers and can be used as a perfect training tool for introducing own designs;
Relative closeness to EU-markets and traditionally good transportation and logistics net­works. Most of the big European transportation companies have privately-owned vehicles and ware­houses located in our country.
Export
With a long tradition in clothing and textiles, this sector is the second largest export industry in North Macedonia and is mainly export oriented. The competitive export advantages of the Macedonian apparel industry are:
Short period from orders to delivery,
Flexibility of delivery size together with exceptional value for money,
Good quality of performance,
High productivity and
Good transport and logistics services.
Address
1000 Skopje
Macedonia, the former Yugoslav Republic of