Luella Fashion
Hall: Ground Level Stand: A82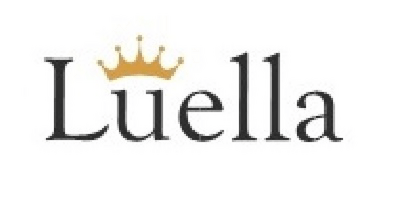 After almost a decade as an independent fashion retailer, Alison Townshend had a vision: to create a retail company that specialised in unique knitwear collections, combining the highest quality cashmere blend yarn with accessible prices.
Luella was born out of Alison's personal experience of running her own boutique. Listening to her customers and recognising the difficulty in finding them fresh, flattering knitwear, she set about bringing a design team together to create stylish monthly collections.
Alison travelled to Italy, in search of the very best yarns and textiles. Those first months were hard but great fun. She spent time connecting with other independent retailers to find out what their customers really wanted and interestingly, the feedback turned out to be very similar.
This first-hand experience means Luella is perfectly positioned to offer beautifully-designed collections that are on-trend and timeless. Today, Luella is synonymous with luxuriously-soft knitwear, as well as in-season Italian linens, beautifully patterned cotton shirts and flattering, wear-everywhere dresses. Everything we make is easy to care for, wonderfully durable and made to last. Now an internationally recognised brand, we pride ourselves on bringing colour to women everywhere, every day.
Luella is the perfect in-season brand for retailers who wish to offer discerning customers something different each time they visit. The Classic Star Jumper is now synonymous with Luella and has been imitated at home and abroad.
Introducing something new and fresh on a regular basis brings customers back time after time. The ability to order as much or as little as retailers need – when they need it – provides essential flexibility for independent boutiques as they compete on today's high street. Being a one size brand (8 through to 14), Luella eliminates the need to buy multiple sizes allowing retailers to achieve 100% sell through. And for retailers who need it Luella offers generous interest free credit terms, as well as a facility to make regular weekly payments whilst continuing to order new styles throughout the year.
Address
Tetbury,
United Kingdom