Tulip Creations Private Limited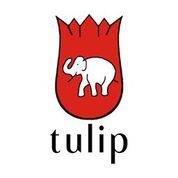 Tulip Creations is a vertical operation, that manufactures their own fabrics, and develop their own prints, embroideries and trims which, are all copywrited and enabled to pass on to our clients.
Our strengths are our sharp prices, quick deliveries starting from 4 weeks, and large design setup including a print studio.
We specialize in sustainable fabrics, recycled polyester, organic cotton and eco vero viscose.We stock large quantities of these fabrics so we are able to provide our clients really sharp prices.
We are able to produce up to 300000pcs per month, we have inhouse digital printing machines, rotary printing, cad printers and cutters.
Our design team is headed by two europian designers heading a team of 20 design professional.
Address
Gautam Buddha Nagar U.P
India
All styles are designed by our in-house team using only original prints, embroideries and laces. Each unique design is copyrighted and the buyer has an opportunity to change anything as per need
Our decicated inhoused talented team of designers have created customisable styles which are young, fresh, and made using sustainable envionment freindly fabrics.

Welcome to Tulip! This video gives you the glimpes of our manufacturing strengths, our design capabilities,, our inhouse digital printing set up and lot more!!  
All styles are designed by our in-house team using only original prints, embroideries and laces. Each unique design is copyrighted and the buyer has an opportunity to change anything as per need