Future-proofing Fashion Retail: Strategies for Thriving in a Changing Landscape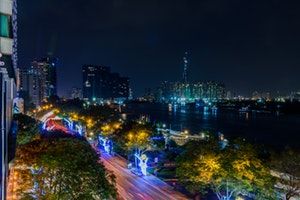 In this insightful session with Ibrahim Ibrahim, renowned retail strategist, author of 'Future Ready Retail,' and Managing Director of Portland Design, Ibrahim will investigate the fascinating world of fashion retail and explore the essential strategies for future-proofing your business in the face of an ever-evolving industry.
The session will examine the current state of fashion retail and the emerging trends that are shaping its landscape. Ibrahim will also draw upon his industry expertise to provide a comprehensive analysis of the challenges and opportunities that lie ahead. With a forward-thinking approach, Ibrahim will highlight the key strategies that fashion retailers need to adopt to stay ahead of the curve, discussing the importance of embracing digital transformation, leveraging technology, and understanding the changing consumer expectations.