Unhidden: Fashion Beyond Boundaries - Exploring Diversity and Inclusion
17 Jul 2023
Olympia Catwalk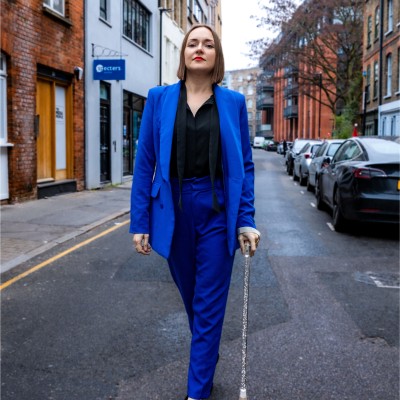 In this empowering seminar, join us for a thought-provoking session with Victoria Jenkins, the visionary founder of Unhidden, a groundbreaking clothing brand that celebrates diversity and champions inclusion in the world of fashion. Unhidden has been at the forefront of challenging the norms and breaking down barriers, redefining what it means to be truly inclusive in the industry.
During this session, Victoria Jenkins will share her inspiring journey as an entrepreneur and the driving force behind Unhidden's success. She will delve into the critical importance of diversity and inclusion in fashion, highlighting the need for representation, authenticity, and acceptance of all individuals, regardless of race, size, gender, or abilities.
Drawing on her own experiences and the challenges she has faced, Victoria will explore how Unhidden has disrupted the fashion landscape, offering insights into their innovative approaches to design, marketing, and brand messaging. Through engaging anecdotes and examples, she will demonstrate how fashion can become a powerful tool for societal change, inspiring other industry leaders to follow suit. Attendees will gain a deeper understanding of the positive impact that embracing diversity and inclusion can have on fashion brands, both from a moral and business perspective.
Join us for this enlightening session, where Victoria Jenkins will shed light on the transformative potential of fashion as a platform for fostering a more inclusive and accepting society. Discover how you can contribute to the movement and drive meaningful change in your own fashion endeavors. Together, let's build a fashion industry that celebrates every individual and empowers people to be unapologetically themselves.