Inga Valerie
Hall: Grand Ground Stand: G41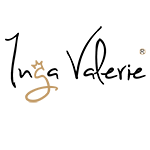 Inga Valerie is a nonconformist brand which may be worn either sport chic, either elegant, depending on the event.
We are proud to use unique pieces for unique collections with premium quality, rock chic trend, sport and gothic.
Spring/Summer SWEET&SPICY Collection 2023 includes Jumpsuits and Dresses, Oversied Trousers, Skirts, Tops and Blouses, Asymmetric Long and Short Jackets and Vests.
Fabrics we use are ecologic leather, stretch fabrics as satin and tafta and nylon grid lace.
Our colour options are blue, bordeaux, black and white.
The star of Spring/Summer collection 2023 are ECO Leather CatWoman Jumpsuits and Asymmetric long and short Dresses, which we recommend for all types of events: casual or evening.
Can be combined with Vests or Jackets.
Easy to dress up or down. Made of fine satin, grid lace and eco leather, our fabrics have a comfortable hand feeling, safe and harmless to skin.
The ones who love minimalist style, we'll be able to wear blue and bordeaux.
Elastic slim fit backless jumpsuits with wide leg, that flares out from the waist. Baggy trousers and tops. Nylon grid lace and leather asymmetric skirts,
As well as asymmetric nylon puffer jackets and vests, complete with the zipper or with metal snap hook.
Fashion is changing, but style is eternal. Invest in attitude! Love yourself, Respect yourself! You know you can succeed in everything you want to do! You have the power to choose, so choose what is the best for you! Wear what you like and make you feel confident, without any regrets ... Dress your feelings today and always!
Address
Afumati Village
Romania