IN BLOOM
Hall: Hall 1 Stand: H69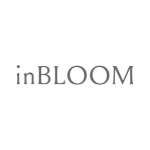 For the past decade, we have been devoted on creating sleepwear pieces that enable caring moments of disconnection and relax, were the inspiration is rooted in the unexpected and effortless details of every day women. A way of living that ignites your best self.
Creating long-lasting pieces is at the core of our philosophy and what inspired us since day one. We thoroughly select raw materials of the highest quality, such as the world-recognized Peruvian Pima Cotton and Modal, in order to preserve the life-cycle of each piece even wash after wash.
Inspired in the Peruvian desert, its unique vegetation and wildlife; this collection embodies the authenticity of every woman to bloom at its own way; connecting with her present and surrounding natur ...

Since 2008, we create pieces that ignite your best self. A way of living where you reconnect with yourself and live a unique experience. Combining elegance, comfort, and our passion for high quality f ...
inBLOOM is the quintessential loungewear and sleepwear firm in Peru, led by two generations of women. Founded in 2008, today the brand is evolving and positioning itself internationally.