Inga Valerie
Hall: Hall 1 Stand: F68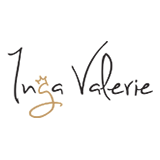 Inga Valerie is a nonconformist brand which may be worn either sport, either elegant, depending on the event.
We are proud to use unique pieces with premium quality, rock chic trend, sport and gothic and create unique collections.
Spring / Summer Collection 2023 includes items from natural fabric such as linen or cotton, accessorized with sequins, geometric and floral prints.
Our colour option is for pink, green, yellow, orange, blue, kaki, purple, navy blue and of course white and black.
The star of Spring/Summer collection 2023 is the Kimono maxi and midi dresses with floral print, which we recommend for all types of events: casual, office or evening. Can be combined with top, trousers or short pants. Easy to dress up or down.
Made by fine satin material which is comfortable hand feeling, safe and harmless to skin, hug your body without feeling restrictive.
The one who love minimalist style, we'll be able to wear bordeaux, electric blue and green, orange, grey, pink and olive.
This collection has buttons down long sleeve shirt dresses, joyful and casual, but also elegant and very feminine.
The others, fit and flare maxi dresses are defined by the season's intricate palm embroidery. It is everything you could possibly want for summer occasions.
It' sits off the shoulder and has fitted waistband. Highlight the ruffled hem.
Long sleeve and sleeveless jumpsuits with zipper closure at front. Inspired style from classic utilitarian uniforms.
It's designed with an oversized fit, tempered with an elastic waistband, sleeves ensures and slide pockets. It makes a bold impression from all angles. Both Slim-fit and over size style.
Fashionable oversize button-up bomber jackets. Decorated in tapestry floral print. Complete with the buttons. Combination of satin, nylon grid lace and jacquard fabrics in this garment.
Fashion is changing, but style is eternal. Invest in attitude! Love yourself Respect yourself! You know you can succeed in everything you want to do! You have the power to choose, so choose what is the best for you! Wear what you like and makes you feel confident, without any... Dress your feelings today and always!
Address
Afumati Village,
Romania