Miss Shorthair
Hall: Grand Ground Stand: A65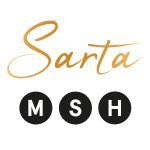 Founded in 2006, MSH has grown to become a renowned fashion wholesaler based in Glasgow, Scotland.
MSH provide distinct trend focused clothing and accessories designed by our talented team of in-house designers.
Our history begins with our founders Maggie and Ann in 2006. Initially opening a small Notting-hill boutique in London. Almost two decades on MSH has become the distinguished fashion wholesale company it is today.
Our large collection of clothing, scarves and accessories are expertly curated with our dedicated team's meticulous attention to detail playing a large role in our commitment to offering our customers signature MSH products; sourcing new and exciting fabrics, products, and styles from world-wide locations such as Italy, India, and China. This expertise supports our passion in providing our customers with a variety of styles to suits everyone's taste; whether our customers are looking for light summer scarves or cosy winter knitwear.
We pride ourselves in supporting our customers with our £100 minimum spend. We are confident in our ability to provide unmatched services to our customers, ensuring them the best experience.
We are aware of the impact that fashion has on the planet, and the importance in reducing this impact. As it is our duty, we have adapted the way in which we operate. We are currently undertaking steps to replace our packaging with 99% recycled material packaging, being more conscious of the fabrics which we source, and reducing our carbon footprint by limiting the number of air shipments we recieve - opting to import many of our products via sea. Whilst this is the start of our journey, we are striving to educate ourselves and work to improve our practices to work in a more sustainable way.
Address
Glasgow
United Kingdom