MySimplicated
Hall: Grand Ground Stand: F74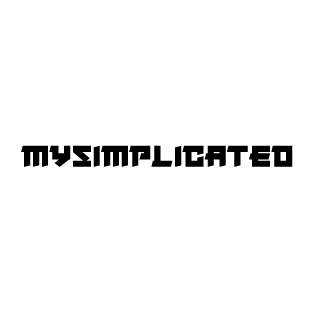 Started as a digital print fashion brand, named initially simplicated from the desire to bring a method through which you can express yourself through full-printed garments, many requests for custom prints made us understand that we have touched a nerve, namely the desire of people to get involved in the creation of the product.
This made us develop a tool, a product customizer which gives you the ability to customize your own garment and express your creativity. Moreover, 3000 variations of prints can be generated from one product, which makes each product absolutely unique. From that moment we added the prefix "my", because we understood that we should reverse the roles and help you become the designer. This is when my•simplicated was born.
With in-house printing and sewing solutions, my•simplicated is an autonomous and renowned brand based in Romania since 2017, selling both online and offline, both customized and in-stock items. Moreover the brand evolved into making its own Meta Human / digital human to embody my•simplicated as a digital brand, so meet our Meta-Owner, Ana Tobor.
Personalization is "the ultimate status symbol"
Address
Bucharest
Romania