Sapphire Blue Boutique Ltd
Hall: Grand Ground Stand: G74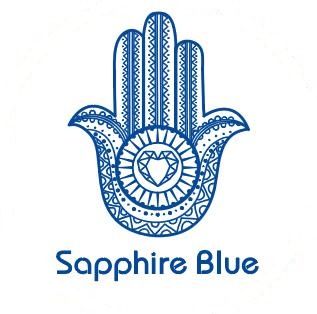 Jenny founded 'Sapphire Blue' boutique brand 3 years ago in memory of her Mum and her deep love and duality of her Indian heritage and her passion of urban club culture.
She immerses herself in her work with her team to create pieces that are loved by clients, capturing their imagination with vibrant and iconic pieces.
The 'Boho Collection' uses ethically sourced vintage Sarees – these pieces are cut and sewn by hand, every bead, bell or embellishment chosen by Jenny is applied with precision and passion.
The New 'Glitterball Collection' is born out of her other passion – clubbing & festivals.
'Glitterball' reignites the days of getting ready for the weekend – it's punky & funky, sparkly & disco with a touch of old school glamour.
Heritage and club culture have always been central of the creative inspiration for Sapphire Blue. The brand is built on passion and experiencing the wonderful.
Address
Twickenham
United Kingdom
The 'Blue Label' adds an extra touch to nurture people's passion. Using outstanding materials hand-picked from the finest fabric houses – by appointment only. Not only are these garments handmade but ...

The 'Vintage Collection' uses ethically sourced vintage Saris – reclaimed from the vaults of Bollywood movies, holy festivals and celebrations. These pieces specially selected, cut and sewn by hand, a ...
3 Results