07 Feb 2020
A spotlight on Italian brands and a host of new labels confirmed for Pure London this weekend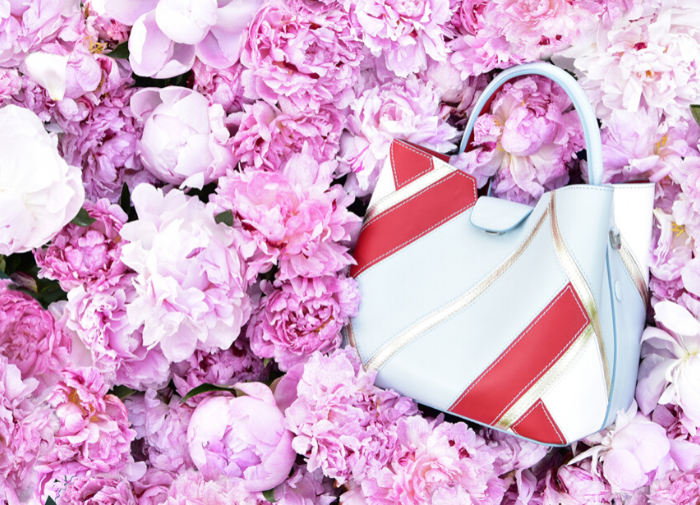 Festival of Fashion, Pure London is pleased to announce a host of exciting new and returning brands for this weekend's show including a collective of 11 high end Italian footwear, accessories and menswear brands via Regione Campania, making their UK debut from the 9th – 11th February at Olympia London.
Established names showcasing their AW20 collections include Great Plains, Lacoste, Religion, AX Paris, Chalk, Blank, Thought, and DK Company brands; B.young, Fransa, Part Two, Soaked in Luxury, Dranella, Culture, and Saint Tropez; featuring alongside names including Alba Conde, Greenbomb, Smith & Canova, 8 Paris Rocks, Maloka, Flare Street, Comfy Copenhagen, Matthew O'Brien, Castlebird Rose, Carloe London, The Others, Emme Cadeau, Dictate, Sharewear Clothing Scheme, HIGHONFLEURS and Hilary MacMillan and many more making an appearance at Pure London.
This season Pure London welcomes the collective participation of Regione Campania and a group of carefully selected Italian labels. Regione Campania aims to strengthen the exposure of local brands in the clothing, accessories and footwear sector. The objective is also to facilitate new business opportunities as well as partnerships with key retailers in the UK and Europe. The collective of brands include Fattifatty, Aury Atelier, Vitrizia, Alessandro Gilles, Maffei, Mimmu, Eddy Daniele, AD Milano, Andrea Cardone, Evaluna, and Giangi Napoli.
Exponential growth for Pure Conscious indicates that sustainability and ethical brands continues in importance, moving from being a 'trend' to an enduring way of doing business. Visitors to Pure Conscious, now situated on the ground floor of the National Hall, will discover Afterlife Project, ANSTATT ECO FUR, Agrajain, Cofur Denmark, Frugi, DillySocks, Franci, Juniper & Bliss, Komodo, Labo Mono, Lemuel MC, Ocean Refresh, Sunies, and Wat Apparel as well as a host of ethical brands such as Thought within the Womenswear halls.
Religion Clothing has become a Pure London stalwart and will showcase its new AW20 collection 'COME AS YOU ARE' which focuses on layering. Rich textures and oversized prints in a palette of nature-inspired neutrals - caramel, cathay spice and taupe run throughout. Sumptuous velvet tailoring hits the mark for this season's opulence trend. Dressed down with one of Religion's new graphic statement tees made from sustainable cotton, for an effortlessly chic day-to-night look. This season is all about versatility and contrast - dress it up, dress it down - Religion are staying true to their core belief of the pursuit of individual style for this exciting new decade.
With a brand legacy stretching over 85 years, Lacoste's focus has primarily been on menswear over the years. Pure London will see the brand showcase what they can do with their women's collections since Louise Trotter joined as Creative Director. SS20 also marked a significant move for Lacoste into using sustainable and organic materials fabrics, alongside the brands continued partnership with IUCN highlighting the conversation of endangered species with the Save our Species collaboration. Great Plains returns to Pure London for the first time in 10years.
London Beauty Artists (LBA) will be offering on-demand beauty services throughout the three days on Stand N32 with highly qualified, experienced and insured Makeup Artists, Beauticians and Hair Stylists.
Offering over 1,300 of the latest collections across the entire industry, visitors to Pure London and Pure Origin from the 9th – 11th February 2020 can explore the full fashion supply chain under one roof – creating the only fashion trade show in the UK offering this unique experience.