05 Oct 2018
Brand Stories: Meet Sewport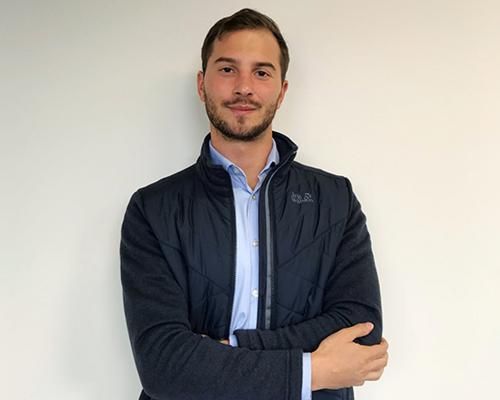 Pure Origin is excited to be expanding on the tech and innovation offerings at the show and our newest exhibitor, Sewport, is an innovative fashion technology platform for designers and manufacturers. I caught up with the founder, Boris Hodakel, to find out more about the company.

NG: Tell me about Sewport, what is it and what does it do?
BH: Sewport is a new and innovative fashion technology platform that brings designers and clothing manufacturers together. Traditionally, the fashion industry was a place reserved for those with the right contacts. But with changing attitudes and an increasingly diverse market for brands, Sewport is enabling new fashion talent to flourish and creating a competitive environment for clothing manufacturers.
NG: Can you describe what the Sewport platform offer and how you're able to help businesses all around the world?
BH: Sewport offers a host of useful resources for both clothing brands and manufacturers.
For new and established fashion businesses, signing up to the platform gives you access to a personalised dashboard where you can create new enquiries, gain quotes directly from factories and place production orders. There is also a variety of handy tools including a Tech Pack template and guides on everything from starting a new clothing brand and how to work with manufacturers.
As a manufacturer, you can become a verified supplier and offer your services to a host of businesses looking to launch or expand their product lines. By signing up to the community, clothing manufacturers can tailor their profile and promote their specialised services to an engaged audience.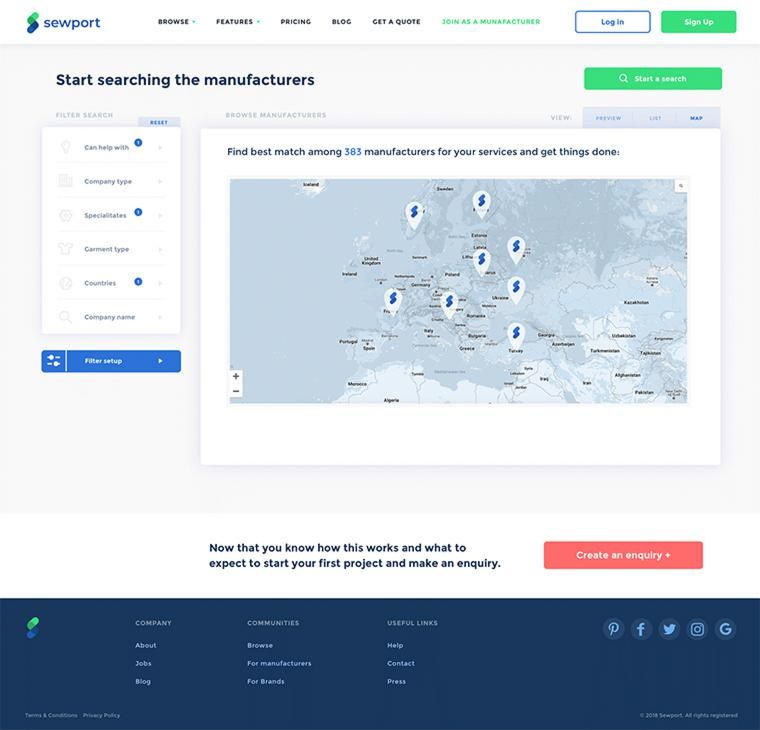 NG: How would you say Sewport has been or will be affected by Brexit?
BH: The garment industry is very dependent on cross-border relationships and fashion is global. I have mixed feelings about Brexit. It really raised a lot of concerns amongst our users-brands who saw a decrease in their buying power when working with overseas suppliers. Uncertainty about the ease of importing items they made overseas back to the home market makes them uneasy. We still get asked if imports are going to be a problem. As much as brands want to produce locally, not all products can be made here in the UK meaning they have to look to other countries for materials and specialised factories that can produce the type of garment they need at a cost that makes sense to them. While small and medium businesses want to produce closer to home, the cost of make and margins are still very important factors. Brands and manufacturers then will have to deal with any trade laws and certain temporary restrictions that Brexit will cause for them.
We will not stop buying of wearing clothes because of Brexit, right? I personally think that in the event we do not strike a good trade deal, we will see an increase in localised distribution centres from brands that want to sell their items closer to their target market. If anything, Sewport will be handy to scout new suppliers expanding and diversifying the supply chain for brands looking for better options.
NG: How are you dealing with this issue? What would be your go-to advice to manage at times of uncertainties?
BH: We consult and monitor the possible effects of Brexit on an ongoing basis. Our business is more digital, so it's easier to manage in regard to trade laws. If you are operating a company dealing with this is not the end of the world and not the hardest thing to tackle. To feel comfortable, you have to know what's coming. Just get to know the ins and outs. Understanding the impact will provide a sense of stability. Have a definite plan of action towards each aspect and don't think of these things as problems, think of them as changes that you need to adapt to. Stay positive.
NG: Generally – do you think that the industry is becoming more conscious about being ethical or/and sustainable?
BH: In recent years, sustainability and ethical practices have become a significant aspect of the fashion industry. Many brands and clothing manufacturers are looking to alternative and sustainable resources and delivering specific ranges to accommodate this lifestyle. However, there is still some way to go before this becomes an integral part of the wider industry, and with more clothing manufacturers signing up to the Sewport platform, fashion brands will be able to make an informed and eco-conscious choice for their business.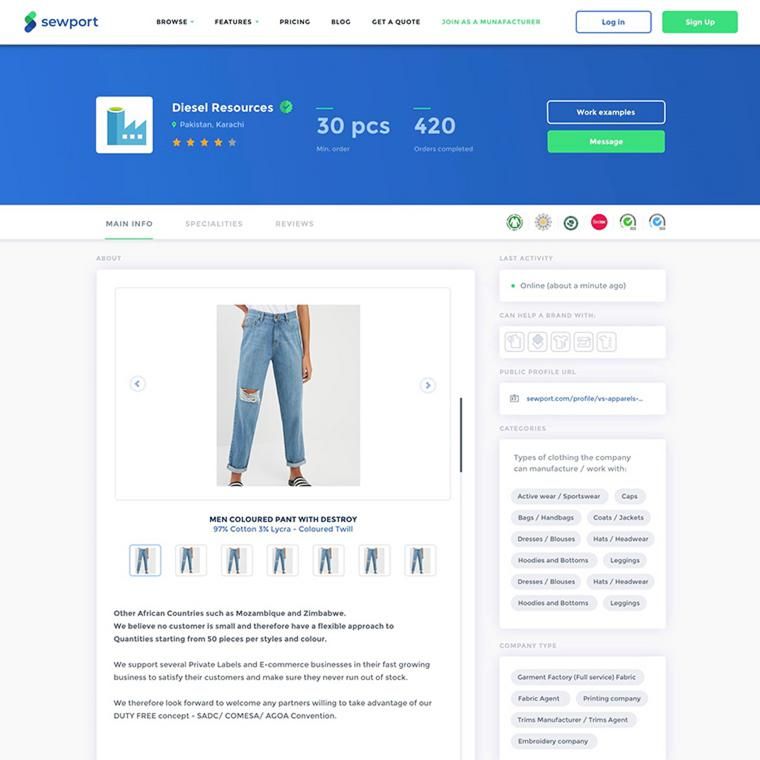 NG: Have you seen a clear pattern of people looking for more ethical manufacturers?
The general trend in recent years has seen a rise in individuals searching for ethical and sustainable clothing. This indicates that the current focus on reducing our impact on the environment and finding alternative eco-conscious options is becoming an influential part of buying choices.
How do you see the future of the fashion industry evolving?
As sustainable and ethical practices remain a significant talking point in industries the world over, this will become a more prominent factor in influencing consumer shopping habits. The industry is also encouraging diversity and embracing technology to improve its efficiency and production techniques to adjust to this changing market.
Lastly – what will you bring to the Pure Origin show in July?
More choice for fashion brands. A competitive marketplace for clothing manufacturers.
Ways to partner with fashion industry professionals. A place that enables both brands and manufacturers to network and all the Useful resources we offer that come with it.

Find out more about Sewport at the third edition of Pure Origin, 10-12th February 2019.
---
About the Author
Nelly Gergi is the Content Editor for Pure London. Born in Stockholm with roots in Lebanon, she moved to London to study and graduated London College of Fashion with a BA degree in Fashion Journalism.