18 Jan 2019
Brands to watch: kidswear edition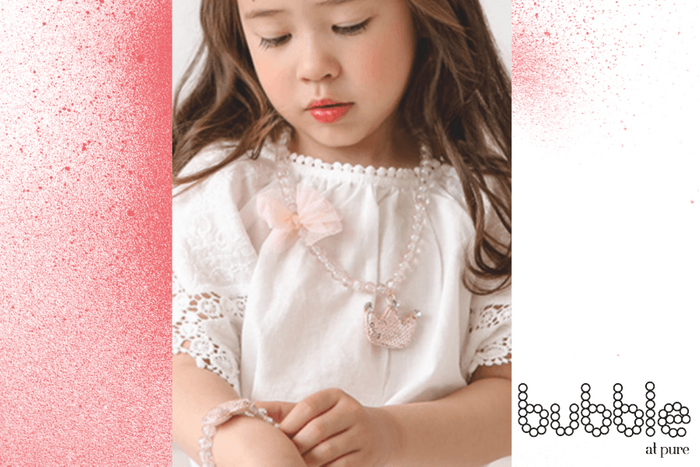 New year, new show section. We're so excited to be launching Bubble at Pure, which promises to be one of the highlights of this season's edition (and many more to come!) Like kids themselves, kidswear has a reputation for being playful, creative and colourful. Ahead of Pure London AW19/20, we take a look at some of the kidswear brands you won't want to miss:
Little King

Korean brand Little King design and create kids' clothing and accessories. With a product range encompassing hair accessories, kids' jewellery, socks and leggings, Little King has established a growing retailers base of 24 department stores across South Korea. Little King is all about unique design coupled with durability that's truly kid-proof!
Chloe Ann
To Chloe Ann, style and attitude go hand in hand. This girls' wear range is all about expression encompassing timeless, elegant style whilst nurturing individuality.
Ty Fashion

Everyone knows of the Ty brand and its iconic Beanie Babies toys, but now the label is branching out. At Bubble this season, Ty will be showcasing a variety of products from their exciting new fashion range which comprises of backpacks, shoulder and clutch bags, wristlets, slippers, sliders, make up bags and more. These all feature reversible sequins that change colour with the flip of a finger which enables you to create a truly unique look.
Agatha Ruiz
Agatha Ruiz de la Prada is a Spanish brand that is truly one-of-a-kind. Boasting worldwide renown, Agatha Ruiz has stores and retailers all over the world and is one of Spain's most iconic present-day designers. Colourful, daring and full of charisma, Agatha Ruiz garments are unmistakable.
Meet these exciting childrenswear exhibitors and many more at Bubble at Pure AW19/20 on 10th – 12th February. Discover all of this season's brands here.