24 Jan 2019
Can fast fashion go sustainable?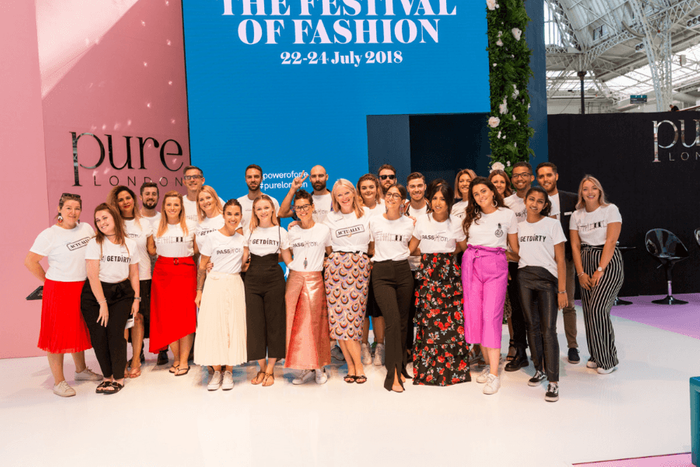 If there's one word that sums up the modern world, it's "fast". Food, entertainment, transport, fashion, all have one thing in common: today's consumers want them all and they want them now. The mad rush to constantly keep up with our customers has meant that sustainability and green credentials often fall by the wayside in more than a few industry sectors.
It seems that there is a balance to be struck between creating eco-friendly collections and doing it quickly enough to keep consumers interested. This is something fast-fashion giants H&M have been working towards for a while.
At the annual Global Change Awards, the high street staple shared its secret. And it's shockingly simple: "We have to produce what people want to buy and not hope that they want to buy what we have produced. That model is not sustainable". These were the words of head of production, David Sävman. In other words, retailers cannot rely on a constant churn of products with no regard to whether or not people are buying them – this is not sustainable for business growth and it is not sustainable for the environment.
Of course, in theory this makes a lot of sense, but in the haste to churn out new products every other week, this is easier said than done; there's often not enough time for any significant learnings to be taken from the last collection before we're on to the next one, so analysing consumer trends can feel a little futile.
Instead of looking back, taking a green approach whilst keeping up with consumer demand is all about the future. By using more durable materials, retailers can help to tackle the growing issue of fashion waste; many unwanted or subpar items end up in landfill or in the ocean leading consumers to come back demanding the next style sooner and then discarding it just as quickly. The question of quality needs to be front of mind for retailers from small high street independents to big luxury labels. Long story short, items that last longer are less likely to end up in landfill, but retailers can still stick to a micro-season production cycle.
The good news is, we're already half way there. As sustainability makes its way slowly by surely into society's dialogue, there is rising consumer demand for retailers to provide more "green" options in their collections. In other words, whilst there is more to be done in terms of environmentalism, a shift to fast fashion that lasts is a win-win for environment, consumer and retailer alike.
Looking to green up your product lines? Take inspiration from some of the best brands in sustainable fashion at Pure London AW19/20 and pay a visit to our eco-friendly suppliers and manufacturers at Pure Origin, all under one central London roof. Register to visit the UK's leading fashion trade show 10th – 12th February 2019.
Source: Article "Vogue asks H&M: Can fast fashion be green?" published by Vogue UK
Free Ticket