12 Apr 2022
Cutting fashion's carbon footprint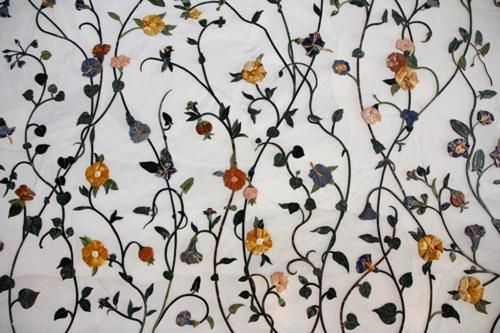 From textile production to international shipping, it's safe to say that much of the fashion industry's carbon footprint isn't small. In our fast-fashion, instant-gratification obsessed society, the mission to produce more clothes for less money has somewhat overtaken the need to protect the environment when it comes to satisfying today's demanding consumer.
The fashion industry alone is currently responsible for 1.26 billion tons of greenhouse gas production every year along with a number of other environmental impacts. But that's not to say brands, suppliers and manufacturers are ignoring the issue. As of January 2018, some of the industry's key players – Hugo Boss, adidas and H&M are just a few – have been working with UN Climate Change to turn things around.
This year's climate change conference, COP24, saw the fashion industry take yet another step to going green, with a new charter for the industry aligned with the goals Paris Agreement; each of the 40 signatories have committed to reducing their greenhouse gas emissions by 30% by 2030 and all have agreed to prioritise both low-carbon transport solutions and eco-friendly materials.
It will come as no surprise to learn that Stella McCartney was one of the founding signatories on the charter. Known as much for her activism as she is for her eponymous label, the designer has been open about her involvement in the programme. A recent recipient of the Business of Fashion VOICES award, McCartney stated, "climate change is undoubtedly one of, if not, the biggest challenge of our lifetime. It is and will affect everyone on this planet and our future... Collectively we have a voice and the capacity to make a difference."
Of course, there are understandable complexities that go hand-in-hand with going green. From design and creativity to sourcing and manufacturing, the mission to cut environmental costs comes with its challenges as well the obvious benefits, especially for smaller brands and businesses.
If ever there was one, now is a time for fashion and textile businesses to rise to the occasion and look at this as an exciting opportunity to transform the industry. With so many major brands, like Burberry, Guess and Gap signing the charter, and many more pledging to cut out plastics, shorten the supply chain and go cruelty-free, there's not a doubt in our minds that 2019 will see the industry making strides to go sustainable.
Discover how you can play your part in cutting fashion's environmental footprint; find out more about sustainability in the fashion world at Pure London AW19 from 10th – 12th February 2019.
Source: News Article "Fashion industry creates more carbon emissions than some airlines" published by New York Post
Source: News Article "Stella McCartney, Burberry among fashion brands uniting against climate change" published by CNN Style
---
About the Author
Suzanne Ellingham, Sourcing Director, Pure Origin