25 Jun 2018
Fibre to Fashion through a Digital Passport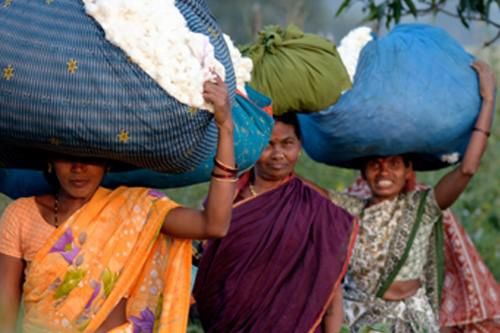 We take a look at how fashion brands can bring transparency, and traceability from fibre to finished garment within UK & offshore supply chains.
Considering the number of people and industrial processes, producing transparency in the fashion industry is no small feat. However, with strong supply-chain relationships, sound values and commitment it is possible to create a level of transparency that is vital to the future of any brand and our own sustainability.
The vision to realize this is a global supply-chain map that can fully verify the process from fibre growth to garment construction and one where we are assured of strict labour standards throughout.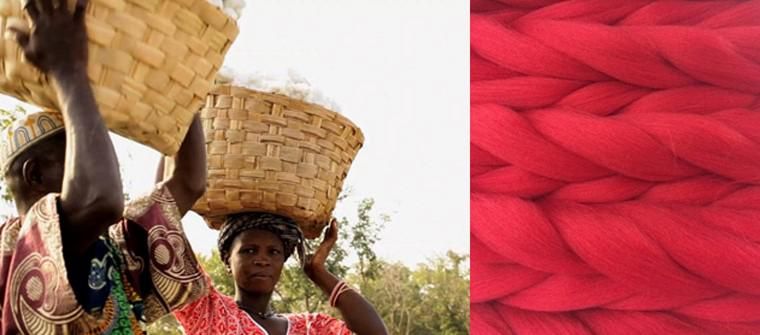 Photo Credit: Fair-trade UK & Thea Speechley
To create this level of transperency requires trust and collaboration, and is a journey that has the potential to not only re-shape our industry, but one that will allow us to truly know what, how, where and Who Made Your Clothes.
Creating the first steps in our journey to full transparency and traceability we have seen tech start-ups as well as established companies working on innovative QR and blockchain platforms.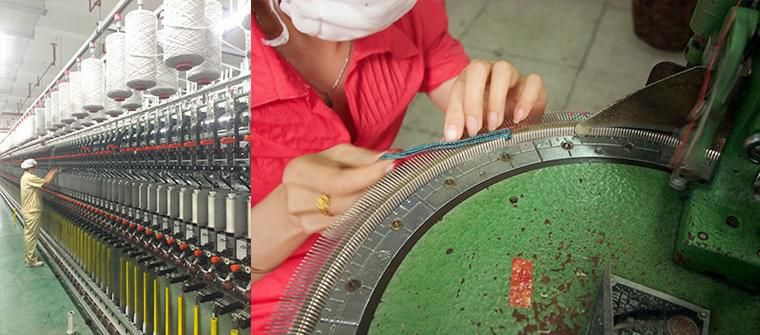 Photo Credit: Thea Speechley
MADE-BY founded in 2004 is an award winning not-for-profit organization with a mission to 'make sustainable fashion common practice', they partnered with GTS to tailor make IT platforms allowing brands complete supply chain mapping.
Another leader in this space is SOURCEMAP who map the impacts between raw materials and product end-of-life, showing clarity and performance indicators on sustainability and social compliance.
An exciting new comer to the market is Provenance who have been involved in a pilot initiative for London-based designer Martine Jarlgaard that uses block chain technology in collaboration with A Transparent Company and the London College of Fashion's Innovation Agency. Their team have tracked the journey of raw materials through the supply chain to finished garments. Each step of the process was registered and tracked on the Provenance app, from shearing at the British Alpaca Fashion farm, to spinning at Two Rivers Mill, through to knitting at Knitster LDN and finally to the Martine Jarlgaard design studio in London.
Provenace, who talked at this years Ellen Macarthur's 2018 Summit, discussed how the future can be transparent and how their game-changing software will enable retailers and producers to open product data, track the journey of goods and empower customers with access to knowledge.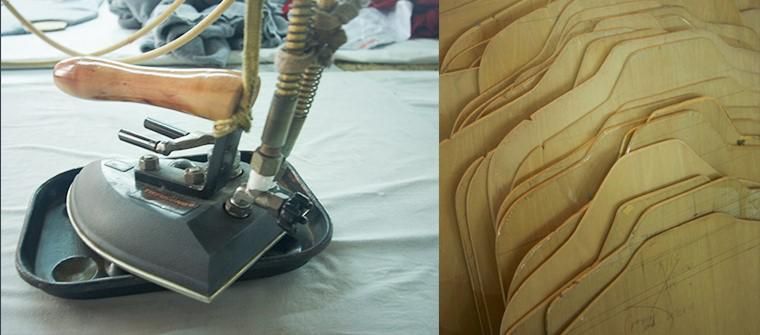 Photo Credit: Thea Speechley
Diving deeper and helping to align the industry as one is the Higg Index, part of the Sustainable Apparel Coalition. The Higg Index is a self-assessment standard for the apparel and footwear industry, measuring environmental and social sustainability through the supply-chain. The Higg Index provides tools that enable a brand to assess their impact across raw materials, product and supply-chain, whilst redefining how the industry can come together united, under the coalitions set of core collaboration values. This platform allows for not only individual brand transparency but for us as an industry to see how we are progressing on the path to a fully traceable and more sustainable supply-chain.
At Pure Origin we encourage each of our visitors to work in close partnerships with their supply-chains to create transparency from raw materials through to finished garments and help us as an industry to bring about meaningful change.