22 Oct 2019
Find your place at Pure London AW20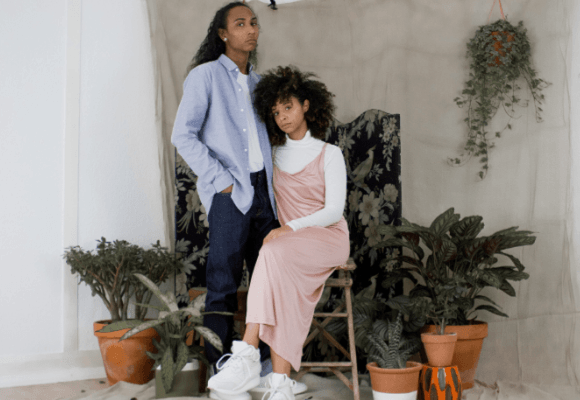 As the UK's leading fashion trade show, Pure London offers a carefully curated yet fully comprehensive line-up of some of the best and most exciting fashion brands and designers in the business. From championing new names in the industry to providing a platform for some of fashion's biggest brands, there's a place for exhibitors from across the market at the Festival of Fashion. Take a deep dive into Pure London's sector line-up and discover your place this season.
PURE MAN
From classic looks to contemporary styles, Pure Man is all about catering to the modern man. Pure Man is the place to be for some of the finest menswear brands and designers from the UK and around the world, offering an exclusive platform drawing in buyers from key multiples, department stores and independents who come for the key crossover buying opportunities.
BUBBLE AT PURE
Bubble at Pure is our answer to the kidswear market. Our unique line-up of exciting kidswear brands caters to everything buyers need from this ever-growing category. This sector is a place for brands with personality bringing fun to the show floor.
PURE WOMAN
By far our largest core sector, Pure Woman offers something for every type of fashion consumer. Ranging from everyday ready-to-wear collections to premium brands, athleisure and everything in between, here's a breakdown of our Pure Woman subsectors:
Ready-to-wear
From timeless classics, sophisticated designs, sharp tailoring and everyday basics, our woman's ready-to-wear sub sector features something for every customer; meaning it offers a place for almost every exhibitor, too. These collections, from both new names and established brands, are a core part of our visitors' purchasing requirements and, as such, make up a big part of the show.
Premium
Like ready-to-wear Pure London's premium offering showcases pieces that are ready to go straight off the rack. An exclusive sector, Premium is the most highly curated of our womenswear sub-sectors, featuring the most coveted pieces and distinctive brands the market has to offer.
Pure Body
Pure Body is all about athleisure, loungewear and lingerie. Offering a dedicated space for specialist brands, this is the perfect sub sector for any exhibitor looking to attract a specific set of buyers from this niche area of the market.
Gen Z
Gen Z encapsulates the energy of youth and the most exciting elements of contemporary fashion. Offering a space for of-the-minute, trend-led, ready-to-order collections, alongside a streetwear vibe, this is the place to be if you're aimed at a younger target market.
Pure Conscious
The time for conversation is over and the time for action is now. Through our industry-leading Power of One campaign, Pure London is championing brands with an ethical, sustainable product offering; brands that truly make a difference to the future of fashion.
Footwear and Accessories
An outfit's not complete without the perfect finishing touches. Pure London's Footwear and Accessories sub sector showcases a comprehensive array of men's and women's footwear, jewellery, bags, lifestyle accessories and more. This is the destination for boutiques and multis alike looking for that little something extra for their next season collections.
Where will we find you at this season's edition of Pure London? Find your spot on the show floor at the UK's Festival of Fashion from 9th – 11th February 2020 at the iconic Olympia London.
APPLY FOR A STAND REGISTER TODAY
---
About Pure London and Pure Origin
We are the UK's number one leading fashion trade event that brings together the entire fashion supply chain, right the way from fibre through to finished ready to wear garments.
No other UK show offers sourcing and brands together, making Pure London and Pure Origin the only event to cater to all your fashion buying needs under one central London roof.
Location & Opening times:
Olympia London,
Hammersmith Road,
Kensington,
London W14 8UX
-
Sunday 9th February 2020, 09.30 - 18.00
Monday 10th February 2020, 09.30 - 18.00
Tuesday 11th February 2020, 09.30 - 16.00