09 Feb 2023
GEORGE DAVIES' NEW BRAND TO MAKE UK DEBUT AT PURE LONDON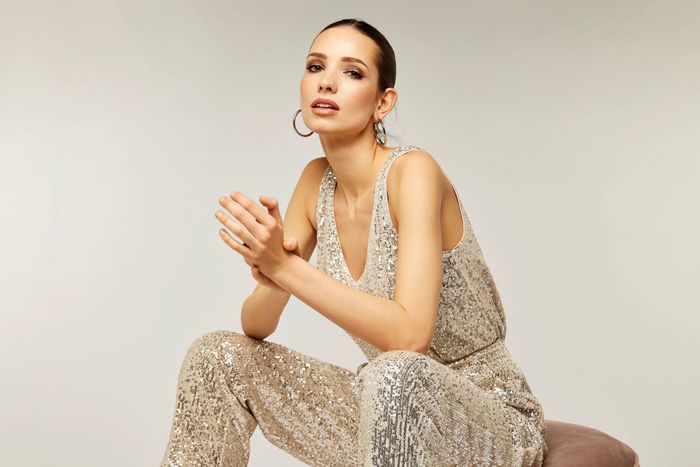 Pure London announces a show-stopping new brand from the retail legend behind Next, George at ASDA and PER UNA at Marks & Spencer, GWD by George Davies will be showcased at the forthcoming event. GWD joins an illustrious list of global fashion designers and brands who are preparing to present their collections to international buyers at the iconic Olympia London on the 12th - 14th February 2023.
GWD marks a return to the UK for fashion extraordinaire Davies. The brand, which is an abbreviation of Davies' full name has two successful years under its belt as a cutting-edge fashion brand trading in the Middle East and specialising in womenswear and childrenswear. Triumphant sales and worldwide demand has prompted the decision to bring GWD to the UK market, with a fresh and edited range for the British customer.
Davies is an icon of UK retail and widely acknowledged as the most successful fashion innovator and designer of his time. Davies is credited for paving the way for many brands to flourish by changing the retail landscape with the launch of groundbreaking brand Next, followed by George at ASDA and PER UNA at Marks & Spencer.
During the 2020 pandemic, a time when retail was struggling under the intense weight of lockdown restrictions and a dying economy, Davies saw an opportunity and GWD was born. Not many businesses in the fashion industry can say that they came about during the COVID-19 pandemic and went on to achieve great success, but Davies has once again demonstrated a unique aptitude for reading the market and delivering unrivalled success. Following an impressive first year for womenswear, GWD kids was developed. Both GWD and GWD Kids remain separate yet are frequently synergised through adorable mini-me styles and joint marketing endeavors.
GWD Director Clare Holmes says, "Travelling around the world has been key to the success of George's brands, both in terms of sourcing manufacturers and design inspiration. Spending time in European countries, particularly Italy, combines his passion for travel and adoration of fashion. George immerses himself in fashion houses and the retail environment, to forecast upcoming trends which we know will suit the GWD Woman most favourably. He works closely with his team of designers to gather all inspiration and produce the best collections for our customer. One of his key sayings is 'Retail is Detail'. This also applies when we're creating the collections, it's the small details in the garments that continue to excite us and make a difference."
The GWD collection follows Davies signature mix of occasionwear and smart-casual attire. It's all in the detail - fine embellishments, intricate lace designs and beautiful trims place femininity at the forefront of GWD's brand values, with bold prints and vibrant colours turning heads in the best way possible.
The GWD collection is being debuted at Pure London with gwd.co.uk launching soon. GWD Director Clare Holmes adds, "The GWD collections on display at Pure London encapsulate everything that the brand is and more. You will see a fabulous array of our finest collections where there are beautiful satin maxi dresses, luxurious velvet jumpsuits, florals, laces, embellishments, feathers and more."
Gloria Sandrucci, Event Director at Pure London says, "With an international and unparalleled attendance from buyers, Pure London provides the perfect launch pad for the UK to showcase GWD. Created by such a fashion and retail visionary, GWD is set to be a resounding success and we are incredibly excited to include the brand in our impressive and diverse exhibitor presentation."
Joining GWD to showcase at Pure London are international and innovative collections from over 250 brands including; Beaumont, Bl-nk, CAMPER, Cotswold Knit, Critically Endangered, ELEANOREN, EMME Marella, Fika, La Fee Maraboutee, Landa Bags, Moss Copenhagen, Onjenu, Pamela Mann, POM Amsterdam, Pretty Vacant, Queens of Archive, Yerse and many more.
To join the Pure London exhibitor line-up please contact Gloria Sandrucci – Gloria.Sandrucci@purelondon.com
For further press information please contact: Philippa Suitters or Emma Hussain at Good Results
Email: philippas@goodresults.co.uk Tel: 07866 362980
Email: emmah@goodresults.co.uk Tel: 07535807367