07 Feb 2020
GUEST BLOG: A time for optimism in independent retail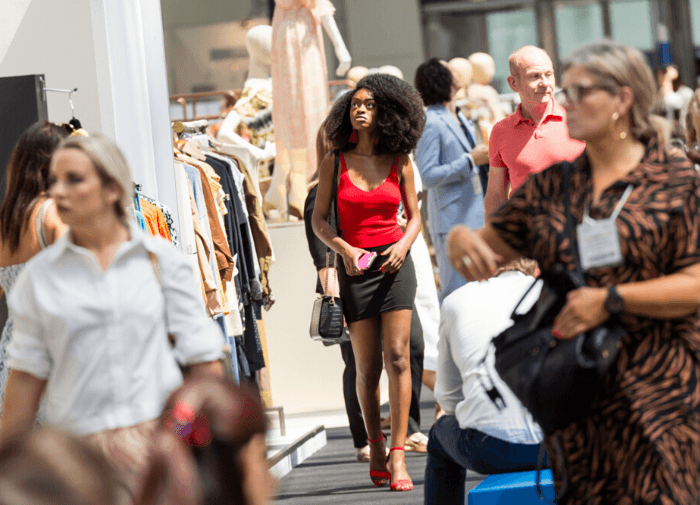 Drapers' exclusive survey on the state of independent retail last year found small business owners are facing a catalogue of challenges, including high business rates, rents, a lack of investment in local high street regeneration, and the growing problem of homelessness.
But I have always been struck by the resilience of British independents, which offer consistently outstanding service despite the challenges facing the high street. I encountered one such indie a couple of weekends ago – my eye was caught by a russet jumper in the window, and a cheerful assistant went out of her way to get it down from the mannequin, despite my protestations.
For these businesses, finding exciting brands that offer a point of difference to the high street is equally essential. In the example above, while the customer service encouraged me to make a purchase, it was the product that enticed me in.
Ahead of the autumn 20 editions of Pure and Scoop this weekend (9-11 February) we spoke to a number of independent retailers about their buying priorities for the new season. They reported the desire to find new brands with a unique handwriting and/or story to tell.
Many buyers said they were devoting a larger proportion of their budgets to in-season orders, as they seek to respond more quickly to evolving trends. Forward ordering will increasingly be preserved for the more established, bestselling brands, where the risk is minimised.
Some retailers reported looking with renewed enthusiasm at British-made brands, in case new tariffs are introduced on goods imported from the European Union in 2021. And in fact, while tariffs would clearly be unwelcome, we have been picking up on a general sense of optimism that the post-Brexit economic outlook should make things easier – during this transition year at least.
Whatever happens during the Brexit negotiations, at Drapers we will continue to celebrate the successes of the independent retail sector. The Drapers Independents Awards recognise the hard work of small business owners and their teams across the UK and Ireland, who are thriving despite the political and economic challenges.
The 2020 awards opened for entry today, with categories that recognise stellar store design, exceptional customer service, the best brands, and the industry's rising stars. If you are a wholesale fashion brand, agent or independent retailer, enter now.
And in the meantime, keep an eye out for the Drapers team at Pure and Scoop. You can read coverage of both shows online and in the magazine next week.
---
About Pure London and Pure Origin
We are the UK's number one leading fashion trade event that brings together the entire fashion supply chain, right the way from fibre through to finished ready to wear garments.
No other UK show offers sourcing and brands together, making Pure London and Pure Origin the only event to cater to all your fashion buying needs under one central London roof.
Location & Opening times:
Olympia London,
Hammersmith Road,
Kensington,
London W14 8UX
-
Sunday 9th February 2020, 09.30 - 18.00
Monday 10th February 2020, 09.30 - 18.00
Tuesday 11th February 2020, 09.30 - 16.00