16 Jan 2019
How to: stay ahead in the fashion game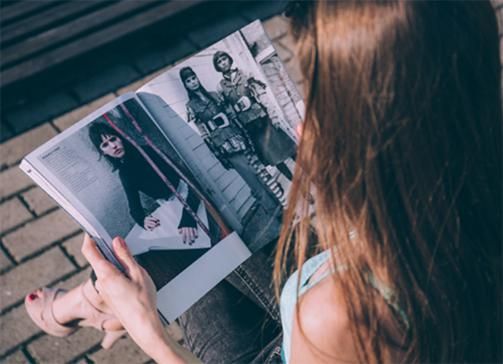 It's a cliché, but it's true: the only constant is change. In our ever-evolving modern world, the fashion industry moves at an increasingly fast pace. For businesses large and small, keeping up with trends and consumer demands from one season to the next can seem like a never-ending game of catch up. Rest assured, though. We have one or two top tips to help you keep your head above water and ahead of the trends…
Take note of the power of "Meme Fashion"
In case you hadn't noticed, we are well and truly in the Internet Age. What we're seeing onscreen is quickly translated into high street pieces and catwalk collections and vice versa, as fashion looks to get a piece of the viral action. From Balenciaga's seven-layer coat reminiscent of that Joey from Friends meme, to Jacquemus' giant Bomba hat, pieces that received the "meme" treatment were instant hits with social media consumers. In other words, a little bit of social media trendspotting could be the best way to forecast what's coming next.
Keep an eye on current events and culture
Fashion trends don't come from nowhere. Designers take their cues from current events, melding their observations with their signature aesthetic. Put simply, that means we should be doing the same.
Take advantage of industry trade shows
How often do you get the key buyers, suppliers, designers and manufacturers under the same roof? Take advantage of the insights and networking opportunities that can be gleaned from shows like Pure London. Not only will you see designers' most recent collections for the season ahead, you'll also have access to the latest trend analysis and business insight.
The customers' always right
When it comes to predicting the trends that sell, there's no better place to look than to your customers themselves. It's worth taking a look at your best sellers and identifying the links between them. This will help you to identify which of the season's upcoming styles will appeal to your customers.
Keep your supply chain agile
It might not help you to stay ahead of the trends, but an agile supply chain is essential if you need to make quick changes to your stock or designs. Keeping open lines of communication and sharing relevant industry and business updates will ensure everyone's able to be flexible in the fast-moving fashion world. As always, the carefully curated programme of exhibitors, speakers and seminars at Pure Origin will see the best manufacturers and suppliers from the UK and around the world join under one central London roof helping designers and retailers to revolutionise every element of their creation process.
Get all the latest insights, view designers' AW19/20 catwalk collections and speak with suppliers, manufacturers and key buyers at this year's Pure London and Pure Origin on 10th – 12th February 2019.