13 Jul 2018
In conversation with Common Objective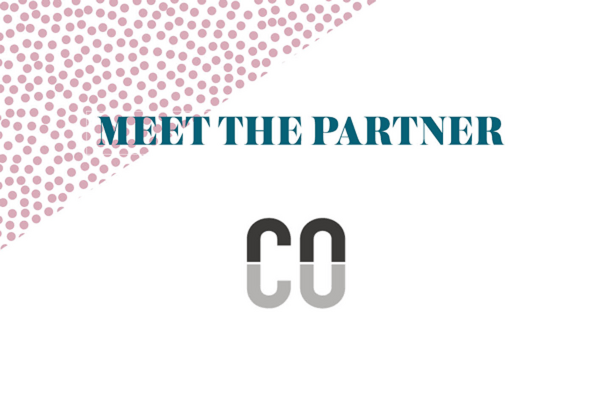 Earlier this year, Pure London launched Pure Conscious together with Common Objective, and we have since then worked together to drive the conscious and sustainable thinking forward.
We're excited to have an incredible list of conscious designers exhibiting in July and we aim to shout about them as much as we can.
We'll be hosting an Emerging Talent Award together with Common Objective for our conscious exhibitors, offering the winner the opportunity to gain a stand space at Pure Conscious for the AW19/20 show (did I mention, for free?). Read more about it here.
But who are Common Objective? I spoke to Qiulae Wong, Head of Marketing for Common Objective about what they do and how they're doing it, to make the future of fashion looking bright.

NG: Tell me about Common Objective and what you do?
QW: Common Objective (CO) is an intelligent business network that facilitates connections, provides data, and drives solutions for a more sustainable fashion industry.
Everyone from brands, suppliers, retailers, consultants and more are invited to join for free and set up a profile - both for themselves individually as fashion professionals - and also for the business that they work for.
CO then suggests information and connections to you, based on your preferences, and helps you achieve your goals in the most sustainable way.
NG: How did the concept of Common objective come about?
QW: CO builds on 12 years of work by the Ethical Fashion Forum and was designed to take sustainability from niche to norm in the fashion industry. It is about embedding sustainability across the fashion supply chain and providing solutions for all fashion professionals no matter where they are or what their role is in the industry.
NG: Do you think we're striving towards a sustainable future or do you think it's 'just a trend'?
QW: Sustainability is a powerful movement and something that all businesses should be creating a roadmap for, if they haven't already started. It's a clever strategic, commercial decision for fashion businesses that want to survive in the 21st century.
NG: Why do you think there's a big focus on sustainability this year?
QW: The impetus, as with all big social movements, comes from all angles. Consumers are demanding it, governments are getting behind it, investors are wanting to see it. All of this means that sustainability is on the agenda for executives and decision-makers.
We're also seeing momentum around it because there are so many more examples of what's possible. Inspiring brands and forward-thinking leadership in the fashion industry mean that sustainability is exciting, achievable, and aspirational.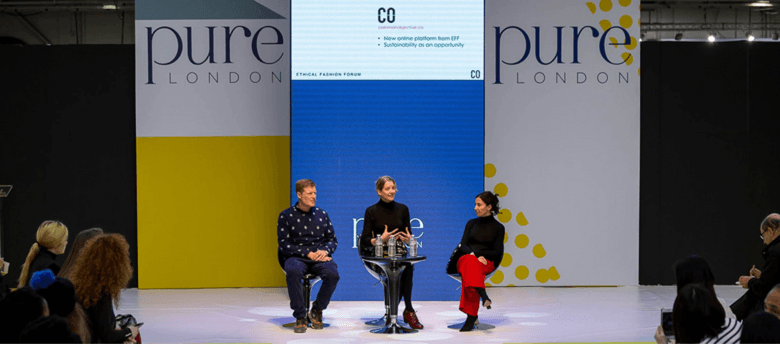 NG: What do you think is the most interesting sustainable approach that a brand has taken?
QW: Christopher Raeburn is an inspiring example of using sustainability as a very unique brand proposition. An early award winner with the Ethical Fashion Forum, Christopher has always been obsessed with taking old military items and up cycling them into high end, beautiful luxury fashion items. Some of his most iconic pieces are a range of garments and accessories made from military maps printed on beautiful silk - these were used during the war by soldiers who needed to carry lightweight, durable maps with them into battle. Several years on, Christopher Raeburn's studio in East London is a hub of luxury upcycling where he engages his customers with weekly workshops and social events. And his collections at London Mens Fashion Week are always highly anticipated and revered by the fashion media.
NG: How do you think the Pure London exhibitor will be able to benefit from Pure ConsciousxCommon Objective?
QW: We're excited to be partnering with Pure London on Pure Conscious. With such a big focus on sustainability now in fashion, the Pure Conscious exhibitors will have the spotlight on them as the leaders and innovators in the industry.
NG: Top tips on what a brand can do to become sustainable/move towards sustainability?
QW: Most importantly - sign up to CO (www.commonobjective.co) to access the connections and information you need to achieve your goals! Through CO, we encourage businesses to create a roadmap for where they want to be, say, in ten years' time, then support them with connections, resources, and tools to get there.
NG: What are some of the great advantages that brands have today to make being sustainable easier?
QW: Access to information and solutions - by understanding the issues and seeing what's possible, brands are more equipped than ever to make positive social and environmental impacts through their business.
NG: How is CO able to help to guide a brand to becoming more sustainable?
QW: CO provides the critical information that brands need to make sustainable sourcing decisions, along with the connections to build sustainable and transparent supply chains. We recognise that every business has different needs, and provide a curated experience based on where the brand is at on its sustainability journey.
Visit Common Objective at stand number Y10 to find out more about what they do and what you can do to introduce a sustainable way to do business.
---
About the Author
Nelly Gergi is the Content Editor for Pure London. Born in Stockholm with roots in Lebanon, she moved to London to study and graduated London College of Fashion with a BA degree in Fashion Journalism.