01 Feb 2019
In conversation with… Hellenic Group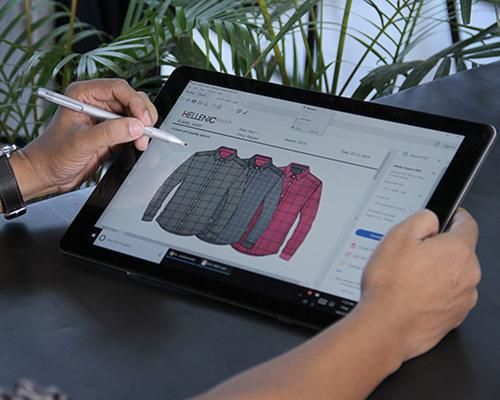 With Pure London and Pure Origin just a few weeks away, we're getting ready to celebrate some of the most exciting brands, designers, suppliers and manufacturers from around the world. In the run up to Pure Origin SS20, we've been speaking to some of our stand out exhibitors to learn a little more about what they do. Today, we sit down with Hellenic Group, to find out more…
Tell us about what Hellenic Group do
Hellenic Group has its production and trading offices in Bangladesh, China and India. Marketing and product development is based in Sweden, close to the market, making it a one stop sourcing solution for our customers. From design to production and logistics we can handle as much or as little as the customer demands. With global trends in production as they are, the need to be flexible in pricing is essential. We have the perfect mix of western philosophy of working and eastern production knowledge and capabilities, which means we can be competitive in pricing while still maintaining transparency in our production process.
What can buyers expect from Hellenic Sourcing?
Commitment and transparency.
What are you most excited about for Pure Origin this season?
This is our first time exhibiting at Pure Origin and we are excited to LEARN! We're looking forward to hearing from the market experts, from the fashion brands and from the trendsetters.
Can you share your trend predictions for SS20?
Spring Summer 2020 will be a lot about our environment and surroundings, where the ocean is in focus. The desire to live more sustainably and in harmony with the earth will mean a bigger interest in the origin of the goods we buy and will continue to become more important to the consumer.
Where in the world is your favourite fashion destination?
London of course! But Paris and Barcelona are a close second and must be mentioned.
Discover Hellenic Group at stand PO-D53 at Pure Origin this season. Register for your free ticket to attend the UK's leading festival of fashion on 10th – 12th February.