30 Jan 2019
In conversation with... IFANSI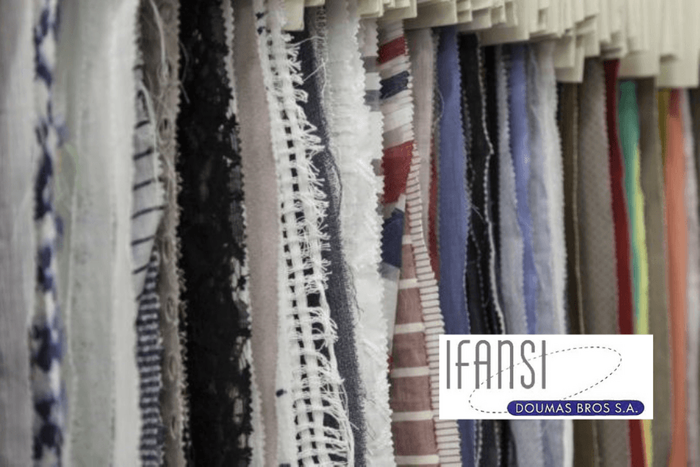 With Pure London and Pure Origin just a few weeks away, we're getting ready to celebrate some of the most exciting brands, designers, suppliers and manufacturers from around the world. In the run up to Pure Origin SS20, we've been speaking to some of our stand out exhibitors to learn a little more about what they do. Today, we sit down with Greek company IFANSI, to learn a little more…
Tell us about what INFANSI do
IFANSI SA is a family-run business, established in the early 60's. We now specialise in womenswear, supplying both knits and woven fabrics. Our company is a key player in the Balkans territory and started recently its exports activity with remarkable success. We are always following the latest trends and the most updated fashion influences to create fabrics and materials that are highly aesthetic and the best quality. We provide two main collections per year, each with over 350 pieces, coloured in the most fashionable shades. On top of this, our innovative R&D team are constantly adding additional items to the main range, as they never stop creating! We often create pieces exclusively for our clients around the world as well.
What can buyers expect from IFANSI?
Fancy jacquards, twills, poplins, chiffons, taffeta, satins but also jerseys, punto Milano, rib dispositions, fleeces and many other materials in several colours and designs – the sky's the limit! There is no minimum order for pieces we have in stock, and for new production runs or special developments, we always follow the production factory's minimum orders and lead times, always in absolutely affordable prices.
What are you most excited about for Pure London this season?
We entered the UK market one year ago, exhibiting at both the London Textile Fair and Pure Origin and the welcome we received from British clients was very promising! The interest we've received so far from the British market means that every new edition becoming even more interesting and exciting to us. As British fashion is a pioneer for everybody in this field, we always anticipate the Pure catwalk shows.
Can you share your trend predictions for SS20?
The main trends we're championing for SS20 are irregular threads and surfaces to create textured and interesting aesthetics; natural fibres and colours, like linens, cottons, hemp and ramie in mild, natural and earth-y hues; active materials and athleisure styles.
Where in the world is your favourite fashion destination?
Although, Germany is our best market, London remains the source of inspiration and creativity for us and that's why it's our favourite fashion destination.
Discover IFANSI at stand PO-B4 at Pure Origin this season. Register for your free ticket to attend the UK's leading festival of fashion on 10th – 12th February.