07 Mar 2019
In conversation with… Keely Stocker, Editor at Drapers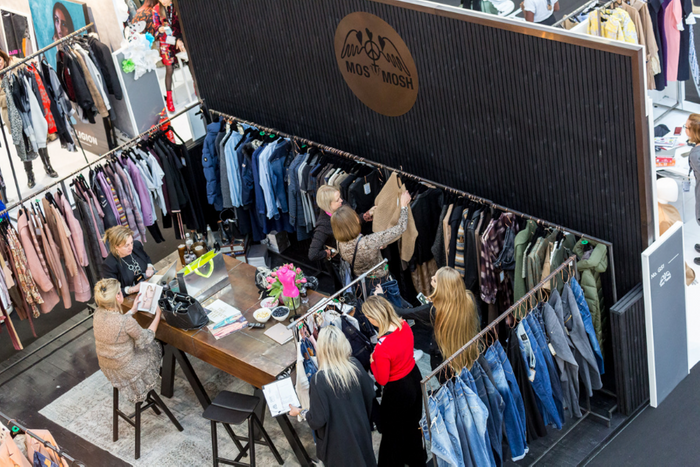 With Pure London AW19/20 over, we thought we'd turn to some of our partners, to find out more about them and what they thought about the show. Today, we sit down with Keely Stocker, Editor-in-Chief at Drapers to learn a little more.
Drapers has just celebrated its 130th anniversary – congratulations! What do you think has made Drapers the leading voice of the fashion industry to date?
Drapers is 132 now! As a publication, it has always strived to be the unifying voice of fashion multiples, independents & brands who want to grow and evolve in an ever-changing market. It is the voice of the fashion industry and the aim has always been to support those that work within it. Drapers is an essential resource for the latest fashion industry news, delving into the stories that matter, analysing what has happened, what it means for the sector and how it will impact fashion businesses. Drapers has continued to evolve over the years to ensure it remains current, relevant, informative and inspirational to the fashion industry.
You've been the editor at Drapers for 4 years, and have been with the publication for even longer – what are some of the biggest changes you've seen, or made, during your time there?
The biggest change has to be the launch of the Drapers website. I was part of the team that first launched Drapersonline.com back in 2007 and it has continued to evolve ever since. Just like retailers, we are now a multichannel brand across print, desktop, mobile and live events and the brand strategy has had to shift to ensure we are maximising engagement with content on each of these channels.
And, what's been your highlight?
Personally, it was winning Editor of the Year, Trade and Professional at the BSME (British Society of Magazine Editors) awards. It was very unexpected but a real honour. In terms of the brand, there are so many! The Drapers team are incredible and work exceptionally hard to forge relationships with leaders across the industry to ensure we are first to break exclusive news, highlight the latest innovations and trends across product, technology and business operations and investigate the topics that really matter to the industry today.
What brands did you see at Pure this season that caught your eye, and why?
Pure was the busiest this season that I have seen for a while which is really positive considering current market conditions. The Mos Mosh stand looked great at the front and was busy every time I walked past. The mainstream womenswear brands such as Ichi and Pomodoro looked like they had a good show as well as a nice selection of smaller brands that were showing for the first time.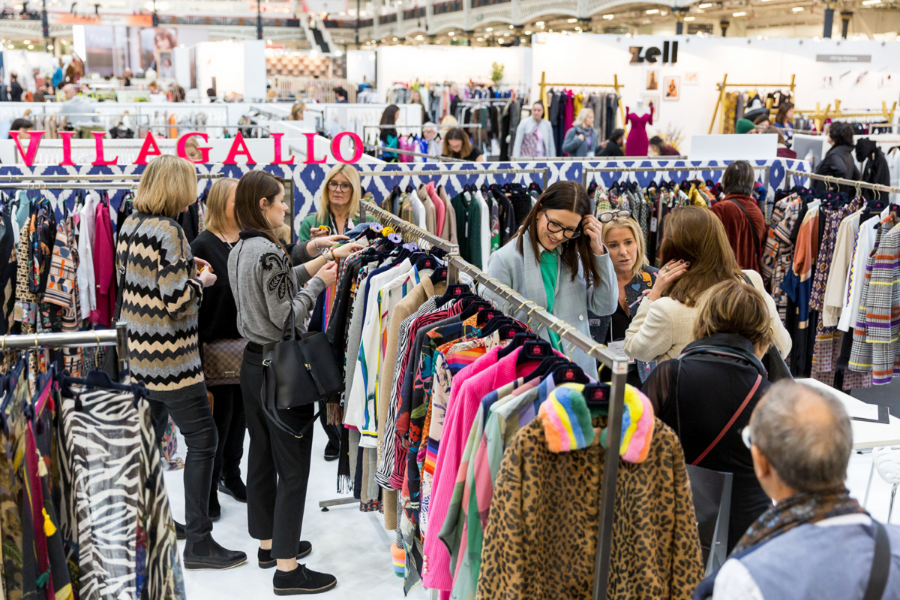 What was your highlight at Pure London Feb 2019?
I was on a panel this season discussing the future of the high street which was really interesting. My fellow panellists Daniel Whytock, founder of DownYourHighStreet, senior retail analyst at Mintel, Samantha Dover and Ian Retallick from Specialist Retailers all believed strongly that the high street is not dead, it is just evolving, and fashion retailers must keep up with changing consumer behaviour to drive footfall in store.
2019 is set to be a big year in fashion, what are your predictions for the industry in the coming 12 months?
There is no doubt that 2019 is going to be a challenging year. Brexit is causing a lot of uncertainty and some retailers are holding off on big decisions until there is more clarity. However, we are still seeing some exciting technological developments, product innovations and strong trading. In terms of technology, we will see more use of AI following initiatives last year from retailers such as YNAP and M&S. A focus on sustainability will be a must as retailers realise the issue is business critical – something we will focus on at our Drapers Sustainable Fashion event next week.
Why has Drapers partnered with Pure London this season?
Independents and the brands they stock are a key part of the Drapers audience. Pure is the biggest womenswear trade show in the UK so it's a no brainer that we partner with them as we both strive to support these businesses and the future of UK fashion.
Save the date! Pure London returns to Olympia London 21st - 23rd July.