07 Feb 2019
In conversation with… Lectra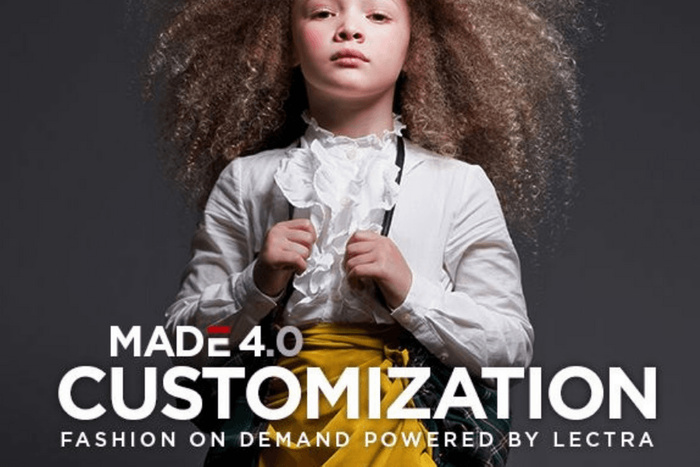 With Pure London and Pure Origin just a few weeks away, we're getting ready to celebrate some of the most exciting brands, designers, suppliers and manufacturers from around the world. In the run up to Pure Origin SS20, we've been speaking to some of our stand out exhibitors to discover more about what they do. Today, we sit down with industry powerhouse Lectra, to learn a little more…
Tell us about what Lectra do
For forward-thinking companies that breathe life into our wardrobes, car interiors, furniture and more, Lectra is committed to crafting the premium technologies they need. Facilitating the digital transformation of a number of industries, Lectra empowers brands and manufacturers from design to production, providing them with the market respect and peace of mind they deserve.
Entering Industry 4.0 means moving to new business models, to faster and more agile processes, to large-scale customized production. To succeed, companies need a supply chain that guarantees real-time interconnection between design and product development teams, factories, suppliers and consumers. Anchored in Industry 4.0 principles, Lectra's new strategy helps our customers to thrive in the digital era.
What can buyers expect from Lectra?
As the industry's first end-to-end personalization solution, Fashion On Demand by Lectra automates on-demand production—from order reception right through to defining personalization options, nesting and cutting. For the first time ever, you get a seamless supply chain. Fashion On Demand by Lectra was made to combine innovation, customization, excellence and sustainability.
Fashion On Demand by Lectra is available in the form of two packages: one dedicated to made-to-measure, and the other to customization. You can define the product customization criteria and range for each item depending on the package, such as grading for customization and pattern adjustments for made-to-measure. Production processes can then be launched straight away without interfering with standard workflows.
What are you most excited about for Pure London this season?
Many brands, from all around the world, all under the same roof, are displaying the latest fashion trends. During Pure London there will be many discussions, many fashion and manufacturing professionals, many interesting topics. There will be 3 days full of insights on the future of fashion which we can't wait to hear.
Where in the world is your favourite fashion destination?
Paris, for sure!
Get to know Lectra at stand PO-E14 at Pure Origin this season. Register for your free ticket to attend the UK's leading festival of fashion on 10th – 12th February.