26 Jun 2019
Independent retailers and the evolution of the high street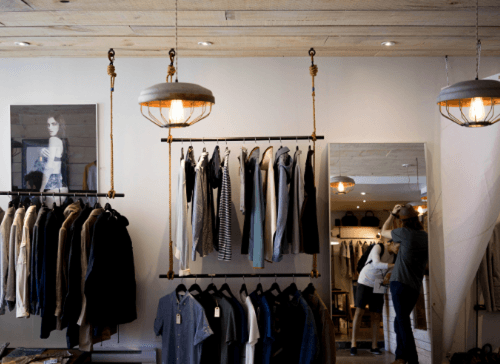 May 2019 saw the most significant drop in retail sales since records began, but the growth of independent retailers continues, with 1,951 new store openings in UK shopping centres last year. The decline of the British high street has been a hot topic of conversation in recent years, with many bricks and mortar stores closing due to the rise of online shopping. But, at Down Your High Street, we believe the high street is evolving, rather than dying.
Independent Retailers and the High Street
Despite a decline in physical store footfall, independent retailers are continuing to open, and according to many of Down Your High Street's retailers, business is going well.
While it might seem as though there has been a shift towards online shopping, a survey carried out by marketingsignals.com found that 85% of consumers still prefer to shop in-store, but usually research products online beforehand. And, while we are often lead to believe that younger generations are online-only shoppers, according to research from Retail Dive, 53% of millennials continue to make the majority of their purchases from bricks and mortar stores. This is great news for independents.
With industry developments like sustainable fashion becoming widely recognised, consumers are becoming much more conscious about factors like their carbon footprint, ethically produced items and sustainable materials. This means we can expect to see an uplift in the number of people who opt to shop locally through independent retailers that follow ethical practices, source local produce or upcycle goods.
Another reason consumers choose to, and will always, shop with independent retailers is for their knowledge. Down Your High Street compiled a survey on the future of the high street which asked shoppers for their opinions on shopping locally with independents, compared to shopping online with big-name marketplaces. We found that overall, consumers prefer to shop with independent retailers for their expertise, customer service and trustworthiness. This is exactly what sets independent retailers apart from commercial chains, and exactly why the high street is evolving in a way that holds independent retailers in high esteem.
Even the king of e-commerce, Amazon, is taking to the high street to provide its customers with new experiences. The previously online-only firm has launched a collection of US-based cashier-less stores named 'Amazon Go'. The stores allow shoppers to leave without going through the payment process. Instead, all items taken home with them are charged to their Amazon account. This kind of shopping experience is exciting and intriguing for customers because it's innovative and different from anything they've experienced before. Today's shoppers prefer diverse shopping experiences, complete with in-store technology, and that's what we need to provide them.
In the opposite fashion to DYHS, the leading e-tailer is also set to launch a series of high street pop-up stores for online independent retailers to showcase their products. Amazon's 'Clicks and Mortar' programme will give 100 e-tailers the chance to trade on the high street for the first time. If even the e-commerce giant, Amazon, is turning to the high street to further impress its customers, how can it be dying?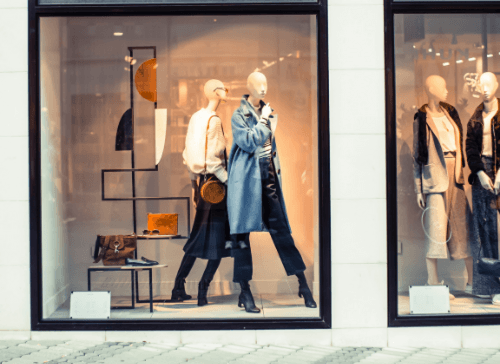 Independent Retailers and the Internet
Online shopping is at an all-time high, and we've seen many bricks and mortar stores struggle to compete within the digital age - most notably, BHS and House of Fraser. So, with even the larger retailers struggling, where does this leave the independents?
Rather than competing against e-tailers, independent retailers need to evolve with the times and merge with the online world. It's about accepting that the way consumers shop is changing and providing new retail experiences to embrace this change.
Down Your High Street has been helping independent retailers increase their online presence since our launch in 2013. We have a lot of faith in the high street, and we believe that it's here to stay, but it won't be without the help of e-commerce.
Offering consumers the option to shop online doesn't have to be at the risk of losing footfall in high street stores. In fact, research shows that e-commerce influences up to 56% of in-store purchases - that can be through digital touchpoints like a store's website, social media, an email campaign etc.
Features like Click and Collect can also increase in-store footfall. At Down Your High Street, retailers have the option to offer Collect in Store, preventing customers from having to pay delivery charges and giving them a reason to visit the physical shop.
Earlier this year, one of our retailers delivered record-breaking amounts of traffic to our site, producing over £35k in sales in 48 hours. Clothing retailer, Artichoke, was found on downyourhighstreet.com by ITV's 'The Lorraine Show' stylist, Mark Heyes, and was subsequently featured on the prime-time TV show (which was great publicity for the both of us). This truly highlights the power of e-commerce for independent retailers - if Artichoke had zero online presence, the business would be in a much different position today.
While e-commerce continues to play a role in the success of independent retailers, we don't believe the future of retail will be restricted to online stores. The high street is going to play a significant role in diverse shopping experiences and we should all be excited about what's to come.
Plus, with trade shows like Pure London offering a wealth of information and insight, independent retailers have more opportunities than ever to learn about new retail trends, educate themselves on the changing commerce climate and equip themselves with the skills needed to evolve.
The high street is here to stay, and independent retailers are leading the way.
To sign up to downyourhighstreet.com, visit: https://www.downyourhighstreet.com/shop-register.html
Register today APPLY FOR A STAND
Source: "May remains grey for retail sales", report by BRC
Source: "2018 sees growth in independent stores across shopping centres as landlords look for diversity and unique occupiers to replace closing chains", article by BIRA
Source: "Most millennials, especially younger ones, still prefer stores", article by Retail Dive
Source: "85 per cent of UK consumers prefer to shop in-store finds survey", article by Retail Design World
Source: "Amazon to open high street pop-ups to support online indies", article by Retail Gazette
Source: "10 eCommerce trends for 2018", report by Absolunet