30 Apr 2020
#InspiredByKindness: good news from our community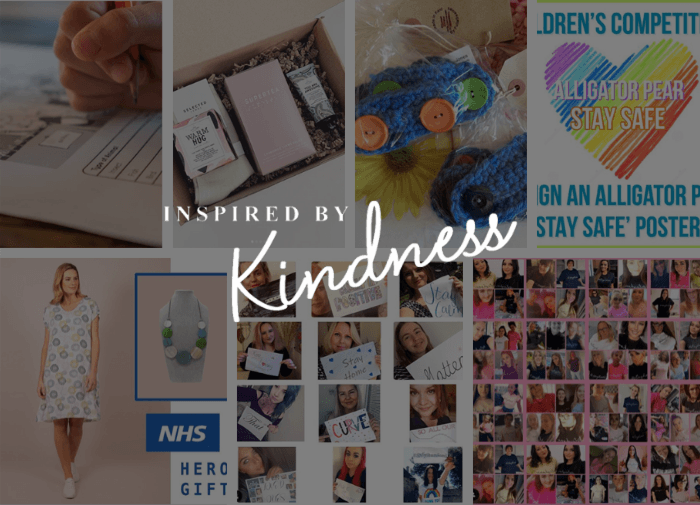 We're celebrating even more of the good news coming out of the Pure London community! Take a look at some of our favourite stories:
Capri Clothing
Not all heroes wear capes, especially not the ones dressed by Pure exhibitors Capri Clothing. They're taking nominations for NHS Heroes who will be in with a chance of receiving an outfit by the brand. Make sure to nominate your heroes!

Iris & Violet
We love seeing other communities coming together. Take a look at Iris & Violet's collage encouraging us all to stay home whilst also supporting their local businesses!

A.Hume Country Clothing
There's no textbook way to deal with lockdown homeschooling, but A. Hume have a few top tips to make it a little bit easier.
Ella's Boutique
Ella's Boutique have started their very own Stay Home campaign in support of the NHS and have released a line of t-shirts with proceeds going to NHS Charities.

B The Lifestyle Shop
We're loving these little lockdown care packages put together by the team at B The Lifestyle Shop. Who else could use a "Warm Hug" scented candle?

Fullabeanies
The lovely team at Fullabeanies have had an innovative idea to make face masks more comfortable. These handmade ear protectors are the most creative act of kindness we've seen yet!
Alligator Pear
Surrey-based boutique Alligator Pear are creating their very own NHS Rainbow window on Instagram with their special "Design a Poster" competition.
Want to see your story featured? Get in touch with us via email or use #InspiredByKindness on social media.
nstagram
Facebook
Twitter
LinkedIn