28 May 2020
#InspiredByKindness: good news from our community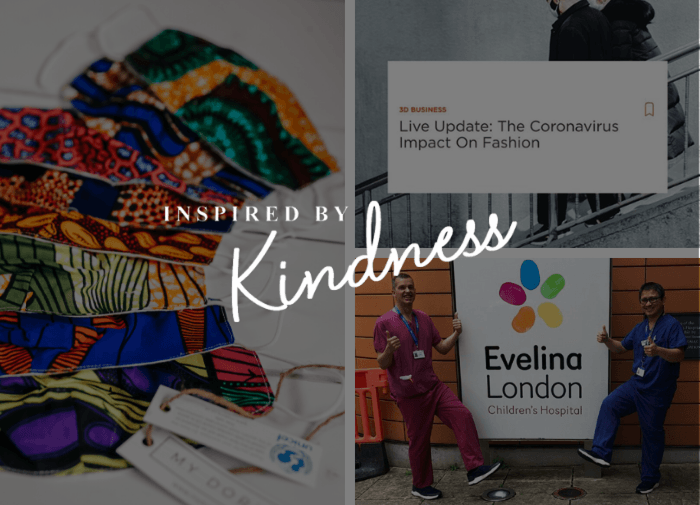 Take a look at some of our favourite fashion stories from the last few weeks.
My Doris
Pure London brand My Doris have got involved in making face masks this week.

Dune London
Footwear giants Dune have donated 1000 pairs of shoes to Evelina London, Guy's and St Thomas' hospital to bring comfort to the staff's feet during their long shifts. You can read more here.
Common Objective
Our sustainability partners Common Objective have created a live news hub to keep you up to date with all things Covid and how it's affecting fashion.
Want to see your story featured? Get in touch with us via email or use #InspiredByKindness on social media.
Instagram
Facebook
Twitter
LinkedIn