09 Jan 2019
London Fashion Week Men's: Our highlights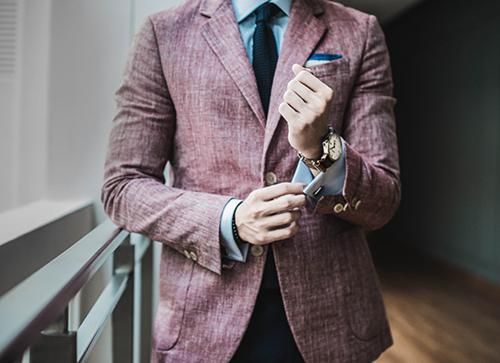 With a new season, comes new collections and the scene for the upcoming Jacket Required and Pure London shows has been set perfectly. This weekend (5th – 7th January), London Fashion Week Men's showcased the latest styles in the menswear edit this season. Old Truman Brewery, the home of Jacket Required, the latest addition to our fashion family, was the hub for this season's LFWM activity, housing the main British Fashion Council space as well as designer showrooms and the LFWM DiscoveryLAB. With so much going on, naturally, we had some highlights.
RÆBURN
British-born designer Christopher Raeburn debuted his pioneering RÆBURN collection on the catwalk. Defined by its approach to intelligent sustainability whilst boasting a distinctive aesthetics, the collection stayed true to its functional roots. As has come to be expected of the designer, the AW19 collection is a mix of military colours and functional fabrics, with khakis, blacks and greys reigning supreme, whilst a more modern athleisure aesthetic pervaded many of the other runway looks in the collection.
As Christopher himself prepared to join Jacket Required on 23rd – 24th January 2019 as part of our "In Talks With…" series the timing couldn't be more perfect. Christopher, alongside fashion commentator Caryn Franklin and Hans Ates of Blackhorse Lane Ateliers, will be discussing the movement towards slow fashion. Head to Jacket Required for what's set to be a fascinating discussion.
Charles Jeffrey LOVERBOY
Hailed as "the ringleader of London's next generation of club kids", Charles Jeffrey's AW19 collection certainly lives up to the claim. Full of bright colours, quirky textures and statement make up, masks and head pieces, the AW19 LOVERBOY collection is everything a fashion-conscious club kid could want. Jeffrey's meteoric rise can only mean signs of good things to come for the designer.
PRONOUNCE
PRONOUNCE designers Yushan Li and Jun Zhou cite gender stereotypes as their inspiration to push the boundaries of the "genderless" concept in fashion. Focusing on hand craft to bring the modern wardrobe to life, their aesthetic is one that seeks to fuse east and west into one cohesive whole. The genderless collection exhibit on the LFWM catwalks speaks volumes about the pair's aesthetic, with delicate tailoring, soft lines and traditionally "female" colours taking centre stage in the menswear collection.

KENT & CURWEN
Everything about Kent & Curwen's catwalk presentation screamed classic British, and we couldn't be happier about it. Featuring everything from tartan to overcoats and cable knits to cravats, Kent & Curwen's AW19 is clearly inspired by a day in the life of a country gent.
Can't wait until Pure London AW19/20? Get a first look at the latest season collections from some of Britain's premier designers at Jacket Required AW19 on 23rd and 24th January 2019.