14 Sep 2017
London: the home of menswear
Ever since the 'boyfriend jean' and the 'boyfriend blazer' entered fashion's lexicon, menswear has been flexing its muscles. If it's not the soaring sales of traditional menswear retailers such as Moss Bros (like-for-like sales for Q2 up by 5.5%), the increased profile of London Collections Men (LCM) or the fact that GQ covers have rarely featured more tailoring and less torso, then it's gender neutral collections which are revolutionising the industry's traditional female bias.
To top it all, last year saw the coronation of menswear within the industry's royal court - a man at the helm of British Vogue. Edward Enninful, a 45-year-old Ghanaian-born "super stylist" will take the fashion bible's throne in August which, while unrelated to menswear's growth, is somewhat fitting with the recent growth of menswear.
London remains the home of menswear - from the bowler-hatted civil servant, spiky-haired punk in bondage trousers and dandy in his blazer, boater and spats, to the pinstriped stockbroker and today's Mods. It always has been and always will be. The tailored suit was born and bred in Savile Row, a street that remains the envy of designers, brand custodians and retailers the world over. As Dylan Jones, editor of GQ told buyers at Pure London:
"London continues to confirm its place as the home of menswear, a hub of creativity showing the very best designers to a global audience. The menswear market showing in London incorporates not only internationally acclaimed brands but also luxury tailoring and emerging talent".
Today, London is home to a whole host of young, energetic designers and also some of the biggest menswear brands in the world, including Paul Smith, Burberry and Alexander McQueen.
Menswear's Golden Age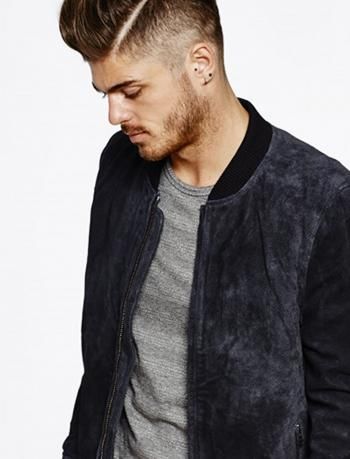 It seems that while much of the retail industry spins in a vortex of negativity – from Brexit through to market insecurity and market saturation -, menswear really is the one subject which brings a smile to the faces of those in the rag trade right now. Nicholas Brown, fourth generation managing director of the iconic independent department store Browns York, feels that menswear is experiencing something of a golden age:
"Menswear is the one area where retailers are seeing potential for growth right now […]. While the womenswear sector might have reached saturation point at some level, we've seen year on year growth in menswear at our York, Helmsley and Gainsborough stores".
Following the advent of LCM in 2012 and the £40 million the event brings to the capital, London now sits firmly at the top of the pecking order of fashion capitals and this is something which all buyers and brands should draw upon.
Retailers need what Customers want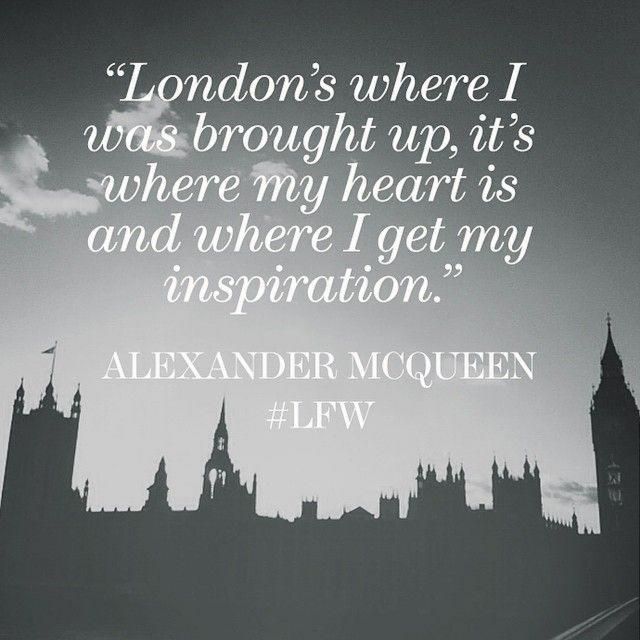 Launched in 2016 and now in its 4th edition, Pure Man serves this growing demand for menswear from fashion retailers, having identified a gap in a market set to grow by 30% to £15bn by 2021. This development also coincides with a gender blurring phenomenon across the industry, with traditional stereotypes being dissolved and (some) men embracing more fluid and feminine silhouettes. The result has been a watershed of opportunity for fashion retailers. From the likes of Whistles, Very, New Look and H&M through to womenswear independents introducing menswear, there's no question that menswear is having a moment. As men continue to raise the sartorial bar ever higher, their clothing moves from niche tailoring to mainstream 'fashion' and the needs of Pure London's buyers' adapt.
Featuring mid to high end menswear brands from apparel to footwear and accessories, Pure Man has been attracting more and more buyers. Co-located at Pure London, buyers at Pure Man now include retailers expanding into this flourishing sector, alongside buyers who already carry both genders and for whom this show is a neat cross-buying opportunity.
One of the advantages for retailers is that men, while often buying less than women in terms of volume, are typically less price-resistant and will repeat buy the pair perfect of trousers, thus offering retailers a high degree of loyalty. Mindful of the fierce competition within womenswear – a market that threatens saturation – buyers at Pure Man will appreciate that 70% of the brands are new and/or exclusive to the show.
Matthew Rawlings, menswear director at Coes, an independent department store in Ipswich whose core business is menswear, says "there's definitely been a slow-down of formal business attire (classic 'work' suits, formal shirts and ties) but this has been the case for a number of seasons now. On the other hand, our casual wear collections go from strength to strength, as do our sales of more interesting suits and jackets. The main motivations for customers here are to buy for weddings, horse racing, summer parties etc." There's no question that men are embracing less conservative clothing and more adventurous styles. "Casualwear remains the growth area for us. Athleisure is certainly out there too - we're very aware of it and our sports and contemporary departments make a nod towards the category, but at the moment is still fairly 'niche' for our customer base".
Commenting on February's show, lifestyle brand Original Penguin enjoyed good trade from the footfall:-
"Retailers get to see all the new collections both men's and women's under the one roof, we've had a really positive first two days and we'll be coming back for more next season".
Equally, UK brand Bellfield – a menswear and womenswear retailer which already enjoys a wide customer base – commented on their exposure to new, quality buyers and their business mind-set:-
"We were more than pleased with the results as it exposed the brand to new customers we don't normally meet. The most exciting part for us, contrary to the norm for a menswear show, was the amount of orders we took. Pure is an order-writing show, visitors were in the mind-set to buy".
The July'17 edition of Pure Man will see the new 'Concept' pop up area featuring premium concept brands such as premium Poetica jeans and the sharp tailoring of Laboratori Italiani. Also returning will be the Pure Man Emerging brands, showcasing new and up-and-coming menswear designers such as Robert & Son Beachwear and EXE statement tailoring.
The Money in Menswear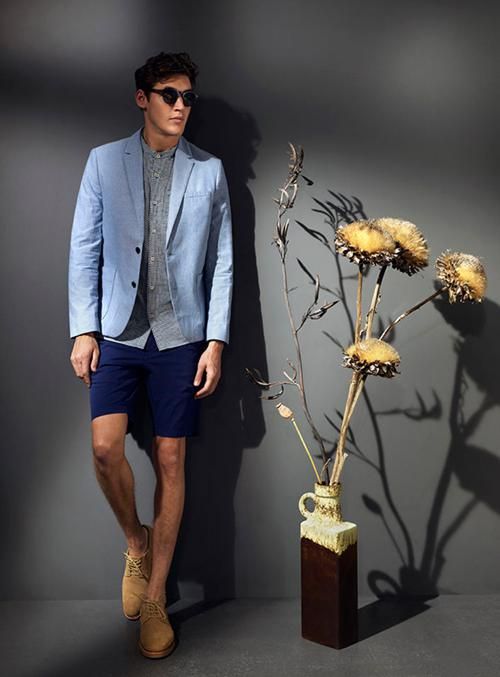 It's not hard to see why retailers would want to have a slice of this flourishing sector.
More broadly speaking, the UK value clothing market will grow by 3.2 billion pounds in the five years to 2021, equating to 23.6 percent growth on 2016, with menswear expected to "spearhead" the growth and outperform womenswear, according to a new report by retail research and analysis firm Verdict Retail.
Michael Shalders, cofounder of distribution agency Love Brands Ltd, who explains that their business is very opportunity-driven, says:
"All the market indicators show that menswear sector growth will outperform womenswear in the next 5 years. We've spoken to several industry figures who suggest this will be the case and then there's the market research which backs this up".
For Love Brands Ltd, which has traditionally represented womenswear, menswear will be an entirely new project.
"The opportunity to represent three or four excellent menswear brands, some of which already have an existing UK customer base with strong turnover, was one we were never going to ignore. Moreover, we've been able to employ one of the UK's best-connected and most well-known menswear sales agents in Ward Mann, so we have an exciting project on the cards".
Verdict Retail's UK Value Clothing Market 2016-2021 report reveals that menswear will be the main driver, outpacing womenswear with its forecast growth of 29.2 percent by 2021. They state that male interest in fashion and personal appearance has increased and retailers have starting to respond to male consumers' growing demands. Indeed, our Bond-esque style icon Tom Hiddleston even says that Ilaria Urbinati (his stylist), is "one of the best things ever to happen to me". Imagine!
Kate Ormrod, senior analyst at Verdict Retail, said: "Over the past decade, menswear has taken a back seat as value retailers have been focusing on enhancing womenswear offers. However, as male interest in fashion and personal appearance builds, retailers are starting to respond to male consumers' growing demands for more choice, style, and newness".
"The likes of H&M and New Look have an opportunity to make significant share gains, but they must drive destination appeal and loyalty among shoppers."
The Menswear Mindset
Studying the high street is fundamental for Pure London buyers. At last year's Drapers Fashion Forum, delegates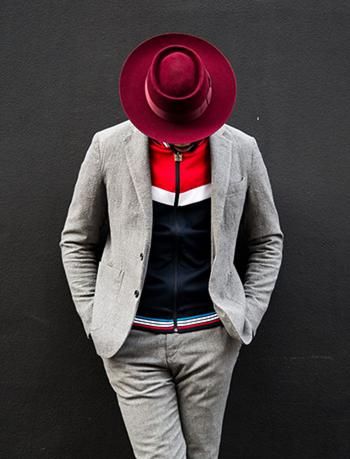 learned from New Look menswear director Christopher Englinde that tapping into modern tribes and having a clear brand message are key factors in accessing the booming menswear market, which is set to reach almost £15bn by 2021 – a growth of 30%. Englinde described how the tastes of the evolving male consumer is based in "modern tribes" which fashion companies and retailers can tap into.
"In 1998, if you wanted to target men, you could start a suit company and that would be it," said Englinde. "Today you have to look into the market a little bit more. There is far more potential than just suits – millennials want to be unique, but they still want to belong to a group or 'tribe' that share their values."
Englinde highlighted the need to identify a very clear consumer in menswear – looking at their customers' thoughts on price; quality; inspirations; where they are in their lifecycle; the tribes they belong to and their age.
So, what do male customers want? We know that shopping in itself is not the attraction, so it's down the clothes. As buyers prepare to open their order books they might reflect on the words of the talent that was Alexander McQueen:
"Menswear is about subtlety. It's about good style and good taste".
In light of the recent dreadful events which have shaken and united our capital and, as we make our way to Pure London next month, let us remember wealth of diversity and rich culture that makes this city such a font of such creativity. It was, again, this most influential of designers – Alexander McQueen - who famously said:-
"London's where I was brought up, it's where my heart is and where I get my inspiration."