20 Mar 2019
Meet the indies… Charlotte Khan, Moo Like Monkey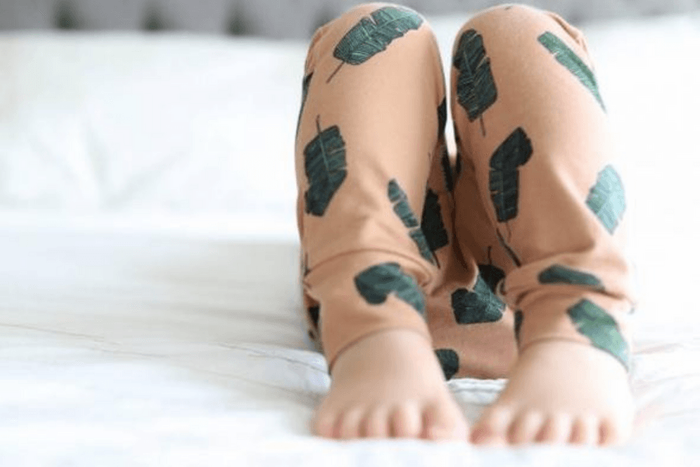 The Pure London buzz attracts buyers from companies big and small to the halls of Olympia London each and every season. It's always exciting to hear from the big names, like Selfridges, John Lewis and ASOS, who, among many others attend the show. But this season, I wanted to take some time to sit down with some of the UK's smaller businesses, to get the indie take on what makes the fashion world go round. In the next few weeks, I'll be bringing you insights from independent buyers up and down the country on all things retail.
Get the lowdown from Charlotte Khan, owner and founder of alternative kids' boutique Moo Like a Monkey. Find out more about her approach to diversity in kidswear as well as how she's created a special shopping experience for kids and parents alike…
Tell me a bit about your store and the story of how you started
Moo Like a Monkey is an eco-friendly children's shop celebrating individualism, diversity and design. Books that empower and represent all children, toys to entertain and clothes to suit any little individual, no matter their race, gender or ability. We stock toys and clothes by local makers as well as offering Scandinavian clothes and gifts. I strive to offer a refreshing change from the mainstream children's market. The ethos of the shop is about seeing children just as individuals rather than setting limits and creating rules for what girls and boys 'should' be wearing or playing with.
I have two daughters and I found the mainstream kidswear market really irritating with the gender stereotypes and lack of diversity. So, when I decided to quit my job in the film industry and move to the seaside I thought I'd open my dream little shop on a beautiful little street in Folkestone.
What do you tend to look for in your collections?
Sustainability, great quality and something a little different that you can't find everywhere. Easy to wear, comfortable for kids and practical for parents. Dressing kids up as tiny adults is cute, but I think I prefer it when we dress them as the quirky little individuals they can be.
Are there any trends this season or coming up that you're particularly excited to see more of?
The growing gender fluid trend for kids is really exciting. Brands which don't create clothes differently for girls and boys.
How do you get into the mind of your customers to understand what it is they want to buy?
I'm still in my first year of trading so I'm pretty much in the shop 7 days a week. Obsessively analysing what sells, listening to customers and getting to know them. I'm always on the hunt for something different to offer my regulars. I'm still learning though!
What advice would you give to emerging brands and designers looking to get in front of buyers and store owners like you?
There are so many amazing brands out there and my wish list of collections I'd love to stock is endless; I'm overwhelmed with emails from new and existing brands offering beautiful collections. I can't commit to one brand for an entire season, I need to stock a few but I can't manage several minimum order quantities. So, I'm veering towards brands which can waive the minimum order quantity, and allow me to order what I need, testing as I go and increasing the order value each time I buy. I also like brands who contact me and have clearly looked into the shop and are targeting me specifically, rather than just trying to be stocked by anyone; I like to feel I'm working with individuals and not faceless brands or companies. Another piece of advice would be to ensure you have really strong and varied lookbook imagery for shops to use. Sometimes I might prefer one collection but end up choosing a different one based on the images I would be able to use on social media.
In your experience, what are the biggest challenges facing independent store owners at the moment?
My shop is in an area which benefits from business rates relief, which has given me an opportunity to start a new retail business in the current climate. I'm also in a part of Folkestone which is going through an exciting regeneration; independent businesses are supported and celebrated. The Old High Street in Folkestone's Creative Quarter is becoming a great example of how future high streets should be. Without this sort of support and energy behind them, small independent retailers can't compete with online retailers.
And what are the benefits of owning a boutique-style store?
One of the main benefits is the satisfaction of creating and running an authentic business. The internet is incredible, we can search for and buy anything we want, and have it delivered to our door. But people still crave the social experience of browsing, feeling the fabric, making a decision with the help of someone in the store who knows everything about the products they offer. Everyone loves the thrill of finding that hidden gem, and walking around for the rest of the day with something they love in a little bag from a boutique. I love the whole experience and it was something I missed when I had children; going to a boutique shop with small children is too stressful! That's why in my little boutique everything the kids can reach is there for them to play with and there is a snug with cartoons playing. Everything available to buy is out of their reach, so much of my shop is based on the experience for the parents and the kids. I wanted people with young kids to have just a few minutes to have that experience that you don't normally get when you have kids with you. I love the fact that I've been able create that space for people.
Meet the buyers for yourself and enjoy London's Festival of Fashion this summer. Pure London will return to Olympia London for the SS20 edition on 21st – 23rd July 2019.
Find out more about Moo Like a Monkey here.