04 May 2020
Pandemic-proofing your retail business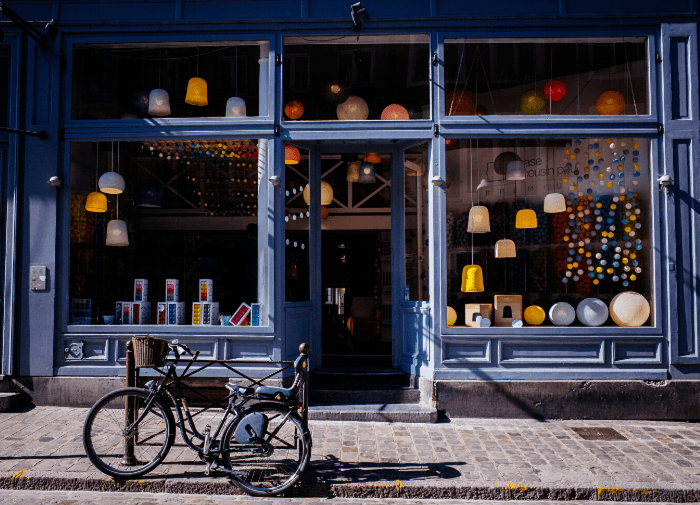 The global pandemic COVID-19 has touched all our lives in one way or the other. In a time where many factories, suppliers and retailers have put a pause on "business as usual", finding new meaning in the word productivity is crucial. Whilst we might not be producing the (often very damaging) quantities we normally do, there are other ways to define productivity for your brand during this pandemic crisis.
Every business wants to be productive but what do we actually mean by productivity? A dictionary definition for productivity is a measure of the efficiency of a person, machine, factory, system in converting inputs into useful outputs. And it is these "useful outputs" that are important to this piece today. Being productive and, coincidentally being sustainable, now means to produce just enough - no excess or waste.
What is productivity in real terms?
If we consider for a minute the needs of one average female consumer. Whilst she's self isolating, she might only need seven sets of pyjamas, seven dresses, three pairs of leggings, two pairs of jeans, five t-shirts and multiple pieces of underwear. This wardrobe cycle could last her a month between laundry washes during the isolation period.
However, we need to consider how realistic this is. For example, when this particular consumer actually needs a new item of clothing, how will she dispose of the old items? And what about if she has become tired of particular pieces? If she is in isolation, is she likely to buy something new, or would she swap items with other household members?
Emotional needs vs physical needs
Following on from our example, a brand trust survey carried out by Edelman, found that 71% of consumers agree that businesses perceived as putting profit over people will lose trust permanently. In other words, our example above is only useful in the more pragmatic sense of the word "productivity". But emotional response classifies as a "useful output" too.
Now more than ever, it's important for brands to think about the emotional needs of their customers just as much as the physical needs. At a time when many consumers are feeling unsafe and uncertain, the social triggers that often influence buying behaviour are limited, whilst those internal cravings, for comfort and stability are triggering new habits and consumers are buying and using different products.
Technology, productivity and sustainability
In a world where comfort is king, it's only natural that personalisation technology is as important as ever, for brands that want to ensure productivity, profitability and sustainability in the short and long term.
That's not all, though. Digital fashion is here, and is a growing industry that's not going away. As more people stay home and self-isolate, they are naturally spending more time online. Digital or virtual fashion is more relevant to customers than it's ever been before.
As such, brands are getting creative with digital experiences, creating augmented realities and gamifying fashion. One such online experience is the creation of digital assets alongside, or indeed, in place of physical products. This relatively new development, which has been rolled out by the likes of Norwegian brand Carlings, allowing consumers all the self-expression that fashion affords, without the clutter and waste of physical clothing; think of it as Snapchat filters for fashion. Naturally, the tech-savvy Gen Z audience, who are growing up during this period of self-isolation, are adopting these technologies and this is likely to have a significant impact on their habits and behaviours moving forward.
Surviving the next 6 months in isolation
Reflecting on all this I would say the key question is, how can businesses recession-proof themselves and survive the next 6 months of isolation and/ or a post-pandemic world? With physical stores shut in the UK until further notice, and consumers spending more time than ever online, it's clear that brands and retailers need to build an ecommerce presence, and fast.
But making sales is not the only key here. Online communities, such as social media followings and email lists, need to be nurtured and supported, through personalisation, digital marketing and authenticity. Now more than ever, customers are looking out for the brands that can weather the storm with them, and add value to their online and physical lives.
Due to the current global pandemic crisis COVID-19, when many fashion businesses are struggling, Bukola and Global Fashion Marketplace are offering their support. Global Fashion Marketplace is an international business development agency that supports fashion brands with sustainability and innovation.
---
About the author: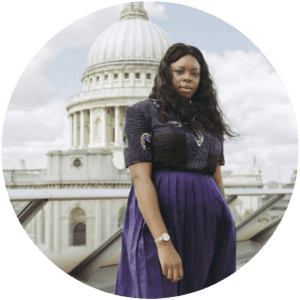 Bukola Dagiloke is a brand and business consultant specialising in sustainable fashion and innovation and is the founder of Global Fashion Marketplace, an international business development agency supporting fashion brands to reach new markets. For over a decade, Bukola has served the creative industries in London with brand development consultancy, art direction and creative strategy. Also delivering workshops and training for a diverse range of organisations, perfecting a unique creative thinking process to problem solving which she uses to serve a growing number of entrepreneurs and small fashion businesses in London and beyond.