06 Feb 2023
PURE LONDON ACCESSORIES SPOTLIGHT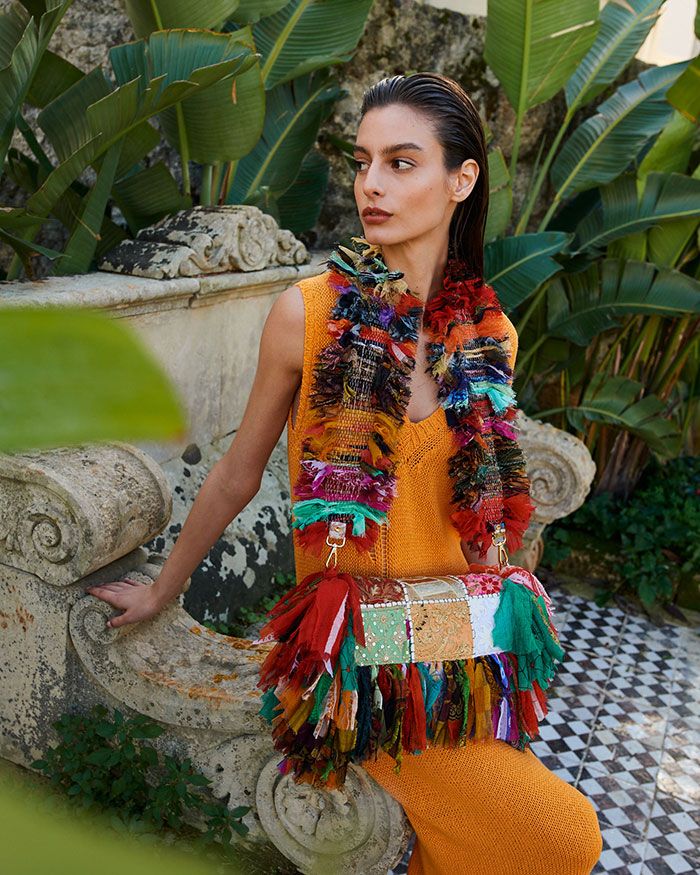 With a little over a week to go until the UK's leading trade fashion buying event, Pure London has announced an impressive series of international accessory specialists who will showcase collections within the dedicated accessory destination. Landa Bags, Siloa & Mook, Alex Max, Bulaggi, Big Metal, Cotswold Knit, COTI, Pretty Little props together with a collection of beautiful South African accessory and footwear brands will join a host of international designers exhibiting at Olympia London on the 12th-14th February 2023.
Handbag collections are making a statement at Pure London this season. Landa Bags are both beautiful and highly functional. Every detail added to the accessories has a purpose from built in wallets to detachable pockets and multi wear designs. Versatility meets elegance in styles which suit casual to occasion wear. Landa Bags are made from the highest quality raw materials, and each is finished exquisitely. Siloa & Mook is a high-end handbag brand that uses a unique blend of unconventional materials, the finest traditional leather craftsmanship is combined with a piece of art placed on an aluminum body to stunning effect. The Helsinki-based brand is all about opposites: hard and soft, smooth and rough. The colorful contemporary prints on a light-reflecting metal surface together with the soft leather create a novel and fascinating combination.
Alex Max collections are developed around the handbag, as an indispensable accessory, able to define the character of an entire outfit. Sophisticated and fashionable the collection explores textures and shapes to create a truly unique range of bags full of personality. Bulaggi bags are characterised by a balance between practicality and design. Affordable, on-trend and high-quality bags define the collection which this season explores themes of freedom, optimism and community.
Big Metal jewellery collection is designed and produced in the heart of London. The daring range of trend inspired jewellery experiments with different techniques and materials to create a cutting edge and unique look that appeals to the style savvy.
Cotswold Knit luxury accessories and homeware are knitted in exquisite jacquard patterns, colours and textures. Crafted in small batches in the UK and using the finest yarns to create distinctive scarves, belts, throws and cushions. Every design in unique with unparalleled quality, always uplifting and original, pieces are chic and sumptuous, and designed to last a lifetime. COTI want to make wearing glasses stylish, sophisticated and challenge the perception that glasses chains are for the older generation. The COTI necklace reading glasses do just that – and when not needed they can easily convert to a simple, yet stylish necklace. Unique and characterful, they blend function with fashion with a burst of colour to inspire a look which is bold and beautiful. Pretty Little Props collection of trend inspired hair accessories are designed to inject fun into every day. Feminine colours, sumptuous materials and beautiful plats and knots are the cornerstones of this much-loved brand.
The South African Footwear & Leather Export Council brings together beautiful footwear and accessory brands from across the continent in an exciting showcase to be presented exclusively at Pure London. The diverse collection of brands include, Burgundy Collective, Saint&Summer, Fathima Khan Luxury, Jodam Manufacturers, Manock Naturals, Reunion Footwear, Silver Class, Di Queen, Stardom Designs, The New Shoe Company, Refined Revolt, Teplov Shoes and African Leather.
Burgundy Collective manufactures a range of handcrafted leather goods, using local materials and quality craftsmanship. The brand believes quality crafted leather bags age with beauty and wear. The collection is inspired by simplicity and functionality and exclusively made in Stellenbosch, South Africa. Saint&Summer are inspired by the beauty of South Africa and driven by the fast-paced, ever-changing world of fashion. The collection of sandals, sneakers and espadrilles is easy to wear, easy to pair and has longevity with wearable fabrics, on-trend patterns and styles, in a beautiful colour palette.
Gloria Sandrucci, Event Director at Pure London says, "This February Pure London will be showcasing British and international accessory brands that are leading the way in terms of sustainability, craftmanship and design. There is a truly eclectic mix of brands presented in the Pure Accessories destination with many championing the heritage and traditional design aesthetics of the countries they originate from. With style still at the fore the curated collection of brands captures the tone of the industry in a truly compelling showcase."