19 Jun 2019
Pure London Partners: Dan Whytock, Down Your High Street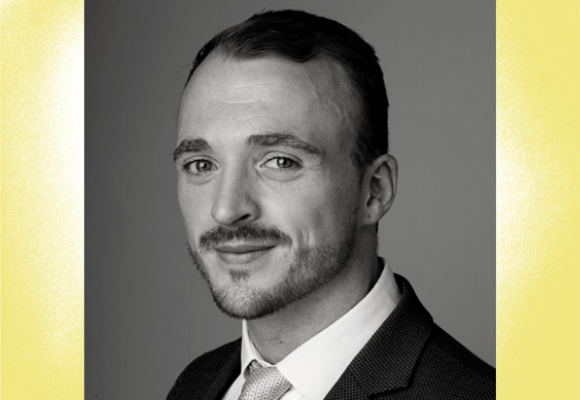 With Pure London SS20 drawing ever nearer, we wanted to take some time to hear from the partners who will be joining us at the Festival of Fashion. Find out what happened when we sat down with Dan Whytock, founder of Down Your High Street...
What is Down Your High Street and what made you start it?
Down Your High Street is an online marketplace that allows independent retailers to reach a wider audience than they would purely through their high street store. We are passionate about the UK high street and want to keep it alive. We founded DYHS on the belief that all UK independent high street stores deserve a level playing field to compete with larger retailers.
Why have Down Your High Street chosen to partner with Pure London this season?
Pure London shares similar brand values with Down Your High Street, which means they have a strong connection to our target audience. We are both passionate about supporting the high street and independent retailers, as well as encouraging sustainable fashion.
Why do you think Pure London is a must-attend show for independent brands and retailers?
Pure London is one of the best and most diverse brand shows in London. It's not just retail stands, Pure London educates and inspires retailers with talks and seminars and provides lots of insightful e-commerce news. This is especially helpful for independent retailers!
Is there anything or anyone you're particularly excited to see at the summer edition? What will you be looking for at the show?
I'm excited to see independent retailers showcasing their brands and making the most of the opportunities available to them. Despite what we're led to believe, I think a lot of independent retailers are doing well at the moment, so I hope there's a big turnout of indies and that it's busy and successful for them!
What trends or developments in the industry are you most excited about right now?
Sustainable fashion is one of the most important developments/trends in the industry right now. Consumers are now moving away from fast-fashion and paying more attention to where their clothes come from and how they are made, taking factors like fair trade and eco-friendly fabrics into account.
Why do you think London is such an important destination for the fashion industry?
London is full of fashion! From Carnaby Street and Oxford Circus to Brick Lane, the city is packed with large retailers, flagship stores and independents. It's a place where tourists come to shop and spend money, which is why so many businesses want to sell products in the UK.
Finally, if you could describe Pure London in three words, what would they be?
Heart of Fashion
Must Attend Show
Find out more about Down Your High Street here.