08 Feb 2023
Pure london puts the spotlight on turkish fashion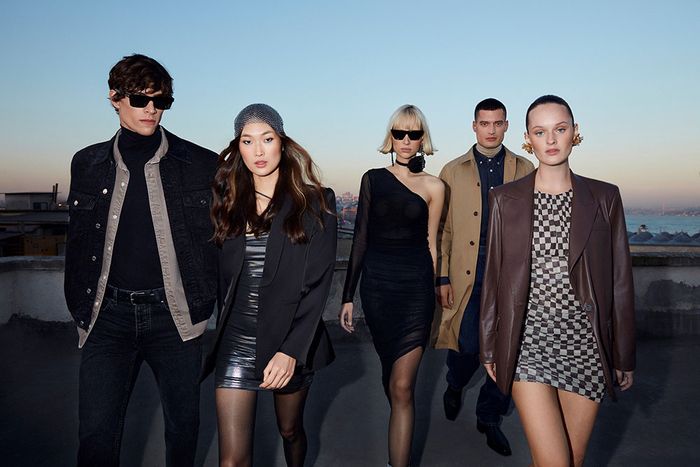 Pure London, the global fashion buying platform for womenswear, accessories, jewellery, and footwear taking place on 12th – 14th February 2023 at Olympia London, has joined forces with Istanbul Apparel Exporters Association (IHKIB) to spotlight a myriad of contemporary Turkish fashion brands.
The upcoming show will showcase 16 Turkish fashion brands including Baby Z, Moi Noi, Fonem, Maibella Baby&Kids, Lemon, Papers Pleats, Why Emma, Quzu, Midimod Gold, Up And Fit, Punkyfish, Grimelange, Mom Jeans Odl Jeans , Sorci And Fofa, Barrus London, and Zedd Plus.
Nihat Berktas, European Development Manager at Pure London says, "There is a trend this season for Turkish brands returning to the UK market. These brands are keen to target the UK customer and there is no better trade show or platform for them to showcase than Pure London. This season, working in partnership with IHKIB, we have focused on bringing brands that appeal to the younger generation and we will continue to expand on this in the seasons to come."
Among the diverse collection of Turkish brands are a number of childrenswear collections. Moi Noi design and produce unique, nature friendly, high-quality baby and kids clothes. The ethically produced range if colourful, bright and practical with a distinctively cool edge. MiDiMOD Gold trace the newest trends in children's clothing whilst offering maximum quality and comfort across an extensive collection. Established in 2016, Baby Z manufacture baby jumpsuits, double suits, and designs for newborns in 100% knitted and woven cotton fabric using nickel-free and carcinogenic-free materials in studs and zippers.
In Ready-to-Wear womenswear, Quzu is designed to bring comfort, style and delight to the everyday wardrobe. Energetic and feminine pieces are eye-catching yet timeless. Grimelange is accessible with a distinctly cool edge. The extensive range is fashion forward yet wearable with a youthful energy which is captured in vibrant pops of colours and striking prints and fabrics. Punkyfish London has a truly original aesthetic which reflects current streetwear trends. Returning to the UK market the collection has been refined but maintained its vibrancy, unique style and signature colours. Barrus London designs one-of-a-kind evening gowns, cocktail dresses and casual outfits from the finest materials. Inspired by the Anatolian and Mesopotamian heritage, the collection is stylish and beautiful with an element of mystery.
Twice a year Pure London welcomes the brightest minds in the fashion industry to uncover the season's must-have collections and latest trends. Offering unmatched free content, from trend focused catwalks to industry expert talks, Pure London is a place to network and learn about key industry issues and topics. Pure London has the largest womenswear offering in the UK and the biggest offering of international brands, as well as exciting onsite trend partner and new sustainability initiatives making it the fashion destination.
For further press information please contact: Philippa Suitters or Emma Hussain at Good Results
Email: philippas@goodresults.co.uk Tel: 07866 362980
Email: emmah@goodresults.co.uk Tel: 07535 807367
Notes to editors:
Istanbul Apparel Exporters Association – IHKIB
İHKIB represents the Turkish ready-made clothing and apparel industry and aims to increase sectoral exports to the highest level in terms of quality and quantity. It is one of the most important companies in the sector, accounting for 70% of the total sector exports. İHKİB supports all kinds of trade activities of its thousands of members by adapting to the rapid transformation process experienced all over the world. In line with its goal of making Istanbul a fashion center and Anatolia as a production base, it conducts research and reporting, corporate communication, event, organisation, training activities, consultancy services, projects, fairs, and publication activities. İHKİB protects the interests of the Turkish ready-made clothing industry in national-international platforms and before the government, to support the exports of its member companies.