22 May 2019
Pure London partners: TheIndustry.fashion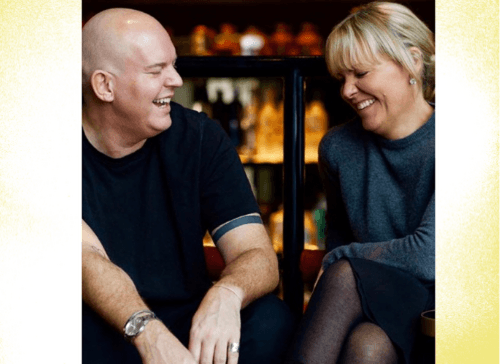 With Pure London SS20 drawing ever nearer, we wanted to take some time to hear from the partners who will be joining us at the Festival of Fashion. Today, we hear from Antony Hawman and Lauretta Roberts, the co-founders of TheIndustry.fashion. Find what the CPO and CEO and Editor-in-Chief had to say when we sat down with them.
Run us through a typical day in the life at TheIndustry.fashion
Antony: It's a busy start, that's for sure. As co-founders, we're lucky that we can split a lot of the tasks. For me, as Chief Partnerships Officer I check in with the sales team and go over their pipeline and prioritise for the day. Then catch up with marketing team on whatever needs to be organised that day. Then we're off to meet clients, potential clients and industry contacts for various projects we're working on.
Lauretta: As CEO & Editor in Chief my day starts before I've even got dressed, as I get up and check the news wires and my emails for breaking stories which I allocate to the reporters and some I write myself. No day is typical, as it can contain organising our events, investor meetings, seeing clients and industry figures. All day everyday we're searching for those exciting stories.
Why have TheIndustry.fashion chosen to partner with Pure London this season?
A: We feel that Pure London is the meeting point for innovators in fashion and that's one of our focuses.
L: Apart from our personal presence, we want to check out the content of the show as there are always great speakers and seminars. Our team will be hunting out new brands and trends.
Is there anything or anyone you're particularly excited to see at the summer edition? What will you be looking for at the show?
A: I'm personally excited to meet fellow entrepreneurs and those new market disruptors, as well as be introduced to new brands. Pure London is great for that!
L: We're excited about Pure Conscious, so we'll be seeing who's doing what in the ethical space.
What trends or developments in the industry are you most excited about right now?
L: Sticking with the ethical theme, we're interested to see the companies that manufacture in the UK and the brands that are doing so.
Why do you think London is such an important destination for the fashion industry?
A: London is and always has been, a risk taker where fashion is concerned, and this drives creativity.
L: London is unique, as we have the best high street and the most inspiring street fashion, blended with the true craftsmanship of places like Savile Row. All of that drives a very interesting and dynamic scene.
Finally, if you could describe Pure London in three words, what would they be?
Energetic. Dynamic. Inclusive.
TheIndustry.fashion is an intelligence-led media & events platform for the fashion industry and its suppliers.To register for a free trial and to subscribe, please visit TheIndustry.fashion