28 Aug 2020
Pure Presents... Brodie Cashmere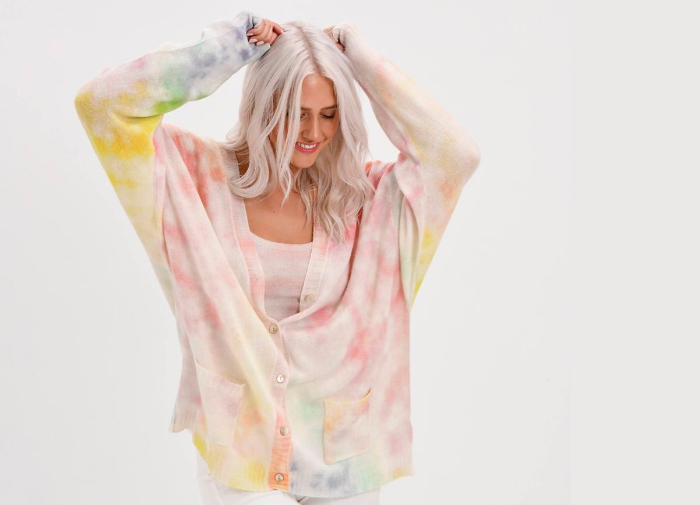 Brodie Cashmere will be joining the line up for Fashion Together. Find out more about this exciting brand.
Tell us a bit more about your brand
We are a British brand renowned for transforming traditional cashmere, where the small details matter. Our knitwear is recognised for its rich colour, distinctive prints, timeless fit and luxurious touch.
We select and purchase the very best Grade A cashmere direct from the herdsman of Mongolia and produce the finished knitwear in our vertical factory operation.
While our Brodie pieces look great, we're also very proud of how the materials are sourced and produced. As a family run business, we are determined to ensure our gorgeous garments are as sustainable as possible, while delivering on quality too. Brodie is proud to be a member of the Sustainable Fibre Alliance, always ensuring its cashmere is sourced and manufactured responsibly in Mongolia.
If you could describe your brand's "look" in 3 words, what would they be?
Playful, Stylish, Luxurious
What are you looking forward to about Fashion Together?
We can't wait to show off our brand new collection! The Brodie SS21 range is playful, colourful and features some distinctive prints (our gold foil cheetahs are a confirmed favourite). Although very different for us, the virtual show has allowed the team to be creative and we think the Fashion Together platform gives us an exciting opportunity to showcase the collection in a new light!
What lessons have you learned from the lockdown?
Throughout lockdown the team at Brodie understood the importance of staying connected. The past few months has been extremely uncertain for much of the retail industry and as a team, we wanted to ensure that we could support our retailers in every way possible. At the end of the day community is life! Our stores and retail partners create so much added value within the fashion world and it is important that we as a brand can be there for them every step of the way.
Do you have any words of positivity to share with the Pure London audience?
Just remember that alone, we can do so little; together we can do so much! Brodie can't wait for us all to be back together at Pure London next February.
Discover Brodie Cashmere and more exciting brands at Fashion Together!