10 Dec 2019
Pure Presents... Carloe London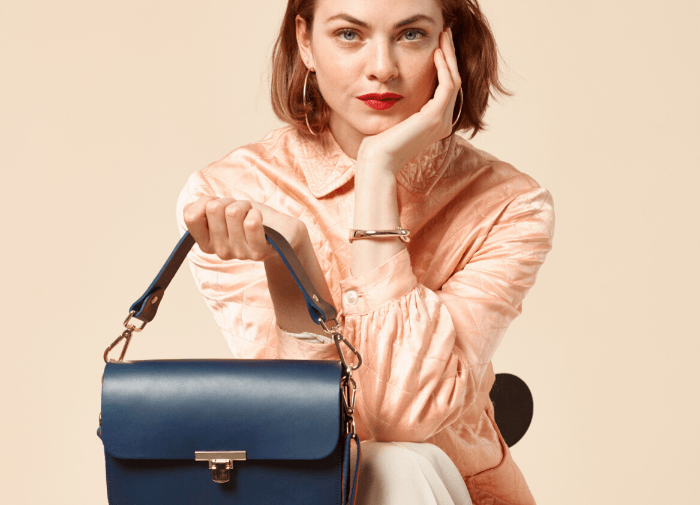 We've asked our Pure London exhibitors five simple questions to get to know them better ahead of the AW20/21 show. Meet Hannah from Carloe London...
Who or what inspires your designs?
My design inspiration comes from classic vintage styles which I give an updated twist.
What does it mean to be sustainable?
We must change our working practices to slow our consumption of mass produced disposable products and make sure what we are producing does not compromise future generations.
What does your company do to be sustainable?
Carloe London takes sustainability very seriously, we produce short runs of products locally in London in a small workshop where our products are handmade by a team of 3-4 craftswomen. We believe our interchangeable straps give the bag a longevity as each strap will change the look of your bag, this contributes to the slow fashion movement as they become a real bag for life. We use recycled and ethically sourced packaging and of course leather itself is biodegradable. We'd like to believe our bags are sustainable and responsible.
How would you describe London?
London is the best city in the world, it's like no other. It is jam-packed with creativity, energy and ideas. People aren't afraid to push boundaries especially with fashion, they can be free to be themselves. London makes me feel alive, invigorated and inspired.
Where in the world is your favourite fashion destination?
London, Shoreditch especially, for the amazing vintage markets and independent shops along with some classic larger retailers.
This season, Pure London is celebrating creativity without boundaries. What does that mean to you?
Carloe London started on a scrap of paper in an art studio, all self funded and learning along the way. We just want to create a beautiful product which people will cherish. It's hard to compete with big business so we don't, we concentrate on what is important to us and the word will spread.
Meet Hannah and discover the Carloe London story at Pure London AW20/21. Register to visit today.
---
About Pure London and Pure Origin
We are the UK's number one leading fashion trade event that brings together the entire fashion supply chain, right the way from fibre through to finished ready to wear garments.
No other UK show offers sourcing and brands together, making Pure London and Pure Origin the only event to cater to all your fashion buying needs under one central London roof.
Location & Opening times:
Olympia London,
Hammersmith Road,
Kensington,
London W14 8UX
-
Sunday 9th February 2020, 09.30 - 18.00
Monday 10th February 2020, 09.30 - 18.00
Tuesday 11th February 2020, 09.30 - 16.00