20 Aug 2020
Pure Presents... CotiVision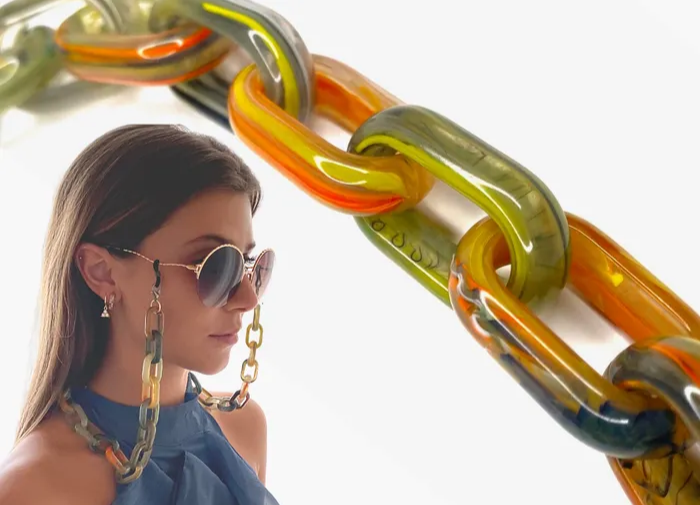 CotiVision will be joining the line up for Fashion Together. Find out more about this exciting brand:
Tell us a bit more about your brand
We are Nancy Gries and Julie Hawkins, the founders of CotiVision. We are 50+ ladies who met at work two decades ago. Over these years, we have been honoured to call our mentors and colleagues some of our closest friends. More recently we both encountered experiences which left us feeling taken advantage of and vulnerable. We both thought; we can either sit back and accept this OR do something about it to not expose ourselves to this kind of mistrust again. So, we ventured out and created our own brand called CotiVision (COTI being the acronym for Chuckle On The Inside). We set out to create a different approach to ready-made reading glasses, to break the old age perception, and to create a unique and original collection guaranteed to restore some fun into growing up!
Those who are 40+ years of age know the stigma around hitting this milestone and needing to extend things at arm's length to read small print. Unfortunately, deteriorating eyesight is a consequence of age. Ready reading glasses are fundamental for most; however, they never seem to be there when we need them! So was born our CotiVision necklace reading glasses, which are simply worn around the neck and lifted when needed. Gone are the days of rummaging around to find them left lying on the desk/counter, in the bottom of our handbag, or perched on top of our head. Worn around the neck, they are always at our fingertips. Reading menus, packaging labels, mobile phone messages, etc has never been more convenient.
There is an additional twist to this gem. The construction of the necklace allows the reading glass element to be removed, so the necklace chain can be worn on its own. There is an array of chain choices which offer even more colour and style options.
While we are taking drastic measures to stay safe, it is important your customers keep their frames safe too, especially reading glasses and sunglasses which are often taken on and off. Glasses chains provide the solution to keep face masks and frames around your neck, rather than left on unhygienic surfaces and put back on the face. Since Pure London in February, we have launched many new chain shapes and colours and were even featured recently in the NY Magazine as one of the top preferred "mask chains". As a UK woman owed business, this has been a huge international achievement and compliment for us.
If you could describe your brand's "look" in 3 words, what would they be?
Joyful, Stylish, Inspiring
What are you looking forward to about Fashion Together?
We look forward to shouting out that we exist! The glasses chains are super on trend at the moment, so we want to promote our distinctive designs. The necklace reading glasses are our unique concept which we launched in January 2020 and with Covid we have not had the opportunity to really promote this as we would have liked. So this platform is the ideal opportunity for us to introduce the company and demonstrate the product.
What lessons have you learned from the lockdown?
We certainly were no strangers to the adversity of the isolation measures that affected us all. Being forced into a new routine and way of working, we developed a creative approach to our business; using this time efficiently and constructively to learn new skills and to have new products and ideas ready for Autumn 2020. We were able to find new suppliers, work on new product development, and strength our brand and communication strategies.
Do you have any words of positivity to share with the Pure London audience?
We launched our products in January 2020, which clearly as the pandemic unfolded in the months following was not ideal. The weeks after Pure suddenly looked much different. However due to the fantastic market reaction and the customers we met at Pure we were nonetheless able to drive our business forward. We are extremely grateful and appreciative of the loyalty and look forward to having the opportunity to meet everyone in person again at Pure in 2021.
Discover CotiVision and more exciting brands at Fashion Together!