28 Jan 2020
Pure Presents... FRANCI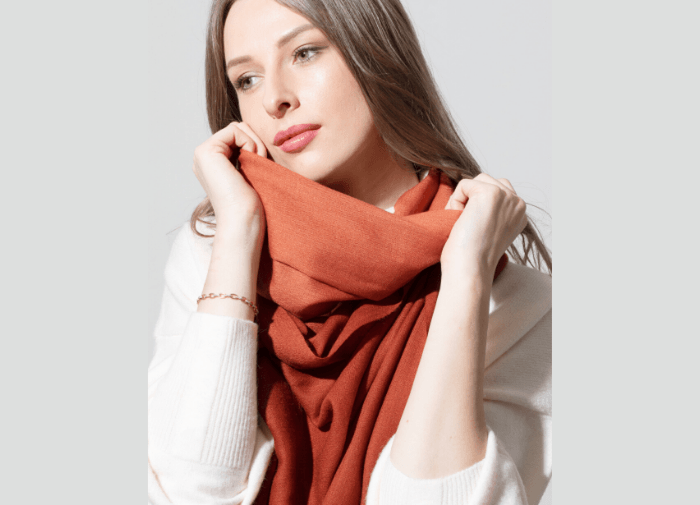 We've asked our Pure London exhibitors a few simple questions to get to know them better ahead of the AW20/21 show. Meet Surinder Francis from FRANCI.
Who or what inspires your designs?
Understated luxury, contemporary elegance, minimalist but timeless style for the modern man & woman. Bringing together these contemporary designs with intentional social and ethical practices.
What does it mean to be sustainable?
Dedicated and endeavouring to make positive social and environmental impact. Working to sustainability and empowerment of communities, ensuring artisans are paid fairly for their work.
Artisans being able to prosper and sustain their livelihoods ensuring the continuance of their craft for future generations.
Environmental objectives to limit further negative impact, recycling and re-using wherever possible.
What does your company do to be sustainable?
Our hair fibre is sourced without harm to the Chyangra goat.
Sustainable sourcing - We are not mass production!
Artisan craftsmanship - keep the craft alive for future generations.
Fair pay for artisans - no exploitation of artisans.
Toxic AZO free dyes used in our product.
Packaging produced using re-cycled paper and FSC paper.
Any plastic bags used for transporting are re-used for new stock.
How would you describe London?
Leader, Energetic, Innovative, Cosmopolitan.
Where in the world is your favourite fashion destination?
I am slightly conflicted as living in Hong Kong I think the fashion here is smart and structured but still fun. London is in my blood and the London fashion scene is always ahead of it's time and is a leader in the fashion world and is constantly pushing the boundaries
This season, Pure London is celebrating creativity without boundaries. What does that mean to you?
Creativity without boundaries to me is free flowing ideas, innovation and creation. There are no factors or limiting factors influencing or prohibiting your thinking or your desire to create
Discover FRANCI and meet Surinder at Pure London this February. Register to visit today.
---
About Pure London and Pure Origin
We are the UK's number one leading fashion trade event that brings together the entire fashion supply chain, right the way from fibre through to finished ready to wear garments.
No other UK show offers sourcing and brands together, making Pure London and Pure Origin the only event to cater to all your fashion buying needs under one central London roof.
Location & Opening times:
Olympia London,
Hammersmith Road,
Kensington,
London W14 8UX
-
Sunday 9th February 2020, 09.30 - 18.00
Monday 10th February 2020, 09.30 - 18.00
Tuesday 11th February 2020, 09.30 - 16.00