06 Feb 2020
Pure Presents... GussevaKids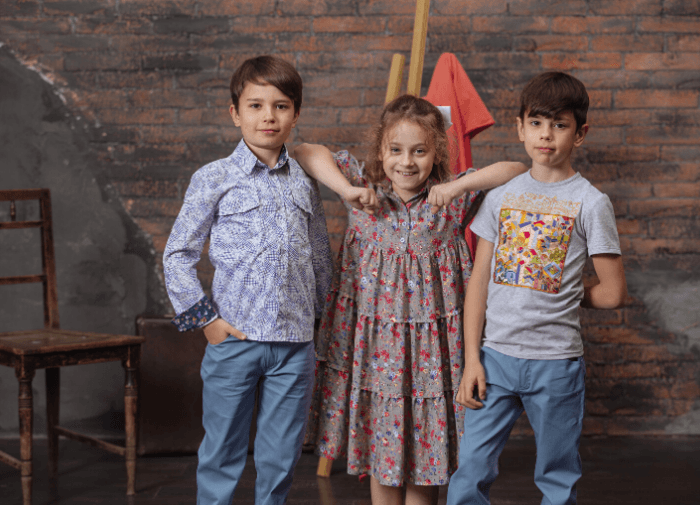 We've asked our Pure London exhibitors a few simple questions to get to know them better ahead of the AW20/21 show. Meet Olena from GussevaKids…
Who or what inspires your designs?
Traveling is my biggest inspiration. I visited 51 countries and each of them gave me unique resources to create. Active travels give me those essential doses of energy that bring new ideas to life.
What is the one thing your label does to be more sustainable
Sustainable growth is possible only if you are ready to be innovative and flexible. In our SS20 kids clothes collection we introduce new thermoregulating technology which is very important for children to feel cozy and comfy in any weather conditions.
Why do you love London?
I like London since this is the city that gives me balance. Static, predictable and majestic town - very rare and inspiring combination.
Where in the world is your favourite fashion destination?
I don't have favourites. I love Paris, London, New York and Milan cause each of these towns means something different to me and gives different inspiration.
What does the "Nomad" theme mean to you?
Our world in this fast pace is astonishing, fascinating, inspiring and frightening at the same time. A world guided by digital technologies, communications, and social media provides uncountable opportunities for development and moving forward. This is a time of opportunities without limits.
Meet Olena and discover the GussevaKids story at Pure London AW20/21. Register to visit today.
---
About Pure London and Pure Origin
We are the UK's number one leading fashion trade event that brings together the entire fashion supply chain, right the way from fibre through to finished ready to wear garments.
No other UK show offers sourcing and brands together, making Pure London and Pure Origin the only event to cater to all your fashion buying needs under one central London roof.
Location & Opening times:
Olympia London,
Hammersmith Road,
Kensington,
London W14 8UX
-
Sunday 9th February 2020, 09.30 - 18.00
Monday 10th February 2020, 09.30 - 18.00
Tuesday 11th February 2020, 09.30 - 16.00