11 Dec 2019
Pure Presents... NAGO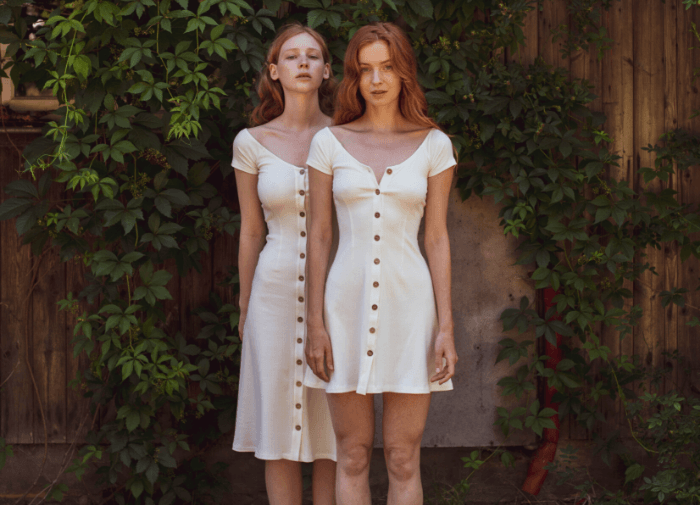 We've asked our Pure London exhibitors five simple questions to get to know them better ahead of the AW20/21 show. Meet Goisa from NAGO...
Who or what inspires your designs?
Our design is inspired by nature and by our clients. We try to connect two worlds into one and I think we succeed: our clothes are both environmentally and body friendly.
What does it mean to be sustainable?
"To be sustainable" - for us it means to treat the world and nature like we would like our body and mind to be treated.
What does your company do to be sustainable?
NAGO is sustainable because we choose only the highest quality materials, always with certificates. We produce in Europe, we ship products in recycled envelopes. Also each person who works with us is trying to reflect the philosophy of our brand to their personal lives.
How would you describe London?
London is like fashion: constantly changing, running and looking for new ways to express but maybe London underneath that surface would love to be like NAGO - more connected to the nature?
Where in the world is your favourite fashion destination?
Our favourite fashion destination is where we would need no clothes at all - pure nature where we can feel free.
This season, Pure London is celebrating creativity without boundaries. What does that mean to you?
I think we just responded in the last question to this one too - creativity without boundaries is where we feel free and connected to the essence.
Meet Goisa and discover the NAGO story at Pure London AW20/21. Register to visit today.
---
About Pure London and Pure Origin
We are the UK's number one leading fashion trade event that brings together the entire fashion supply chain, right the way from fibre through to finished ready to wear garments.
No other UK show offers sourcing and brands together, making Pure London and Pure Origin the only event to cater to all your fashion buying needs under one central London roof.
Location & Opening times:
Olympia London,
Hammersmith Road,
Kensington,
London W14 8UX
-
Sunday 9th February 2020, 09.30 - 18.00
Monday 10th February 2020, 09.30 - 18.00
Tuesday 11th February 2020, 09.30 - 16.00