21 Aug 2020
Pure Presents... Pretty Lavish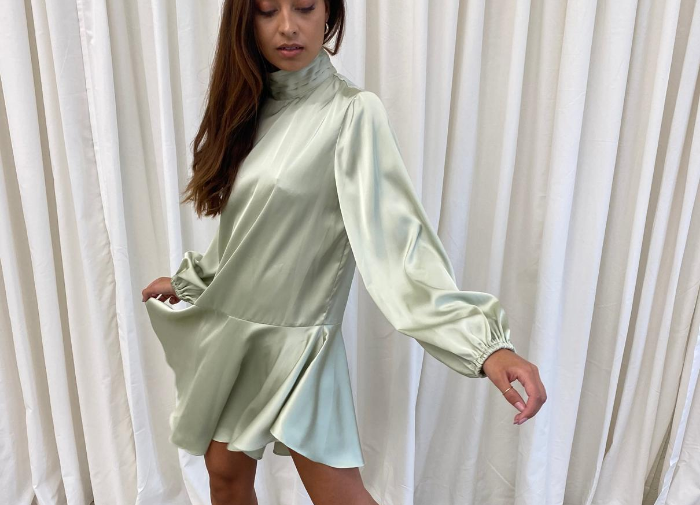 Pretty Lavish will be joining the line up for Fashion Together. Find out more about this exciting brand.
Tell us a bit more about your brand
Our Purpose To reshape the comparative culture we live in to one where women of all cultures, shapes and sizes celebrate their bodies and are confident in their own skin. Be it when wearing Pretty Lavish or not. We are a British fashion brand that celebrates and encourages women to be "the best version of you".
Our Journey Rewind to 2013, Pretty Lavish was launched out of the back of sisters Stephanie and Samantha Frost's living room. The girls noticed an opportunity in the market bridging the gap between high street and luxury fashion. With an unbreakable bond, the combination of one business head and one creative head, they were determined to make Pretty Lavish a success. They worked closely with influencers when the industry was just taking off and saw fantastic results from their collaborations. As things got busier their lovely Mum agreed to convert her loft into a studio for them where they continued working alongside their jobs in the evenings and weekends. The first collection designed from their first ever studio saw an amazing response and the girls quickly realised they needed to devote all of their time to the brand. They soon ran out of space in their mums converted loft, and so in 2017 took the decision to open up the first Pretty Lavish store and office space in Hertford, Hertfordshire. Fast forward to today, we continue to emerge within the fashion industry still being one of the only brands really bridging the gap between luxury and high street fashion. Recognised for our sophisticated occasionwear, luxury knitwear and more recently our sleek and modern bridesmaids collection. Our collections consist of timeless trends and each piece gives the impression of a thought through and considered outfit choice whether that is for an evening out or a cosy night at home. Each collection is passionately designed at our Head Office in the leafy countryside on the outskirts of London. In 2019 Pretty Lavish was nominated by Drapers for the 'Young Fashion Brand of the Year" award.
Our Team At Pretty Lavish we believe its all about people, and we are extremely lucky to have a team of 15 built up of the most ambitious, passionate and hardworking local individuals. We consider ourselves more of family than a team, all driven by the same mission – "To change the narrative of social media comparison by designing quality timeless clothes that women feel fabulous in"
Our Factories We are very proud that all of our collections are designed in the UK and we currently manufacturer in both the UK and Far East. We visit all of our factories regularly and have an extensive ethical policy that our suppliers are compliant with.
If you could describe your brand's "look" in 3 words, what would they be?
Effortless, timeless trends, modern
What are you looking forward to about Fashion Together?
Stepping outside our comfort zones again and showcasing our new collections virtually this season.
What lessons have you learned from the lockdown?
We were naturally taken out of our comfort zones when lockdown was implemented yet saw the team really pull out the stops and work collaboratively in new ways. We have been very fortunate to successfully trade through some of the toughest months worldwide. We were predominately known for our occasionwear, however lockdown gave us the opportunity to really showcase our lounge and knitwear styles which had an amazing response and uplifted sales by 69%
Do you have any words of positivity to share with the Pure London audience?
The biggest challenges can be the biggest windows of opportunity.
Discover Pretty Lavish and more exciting brands at Fashion Together!