04 May 2018
The change in fashion - CSM Foundation Show
Central Saint Martins is the home of some of the best British designers – from Phoebe Philo, Stella McCartney and Craig Green. It's a place where creativity is encouraged and where a neutral opinion doesn't exist.
I had the chance to visit the Foundation Show on Thursday and amongst reinvented couture pieces was the mutual understanding that the way we see fashion is changing. From subliminal messaging to straight to the point-protests, the future designers undoubtedly promoted ethical and sustainable fashion across the whole show.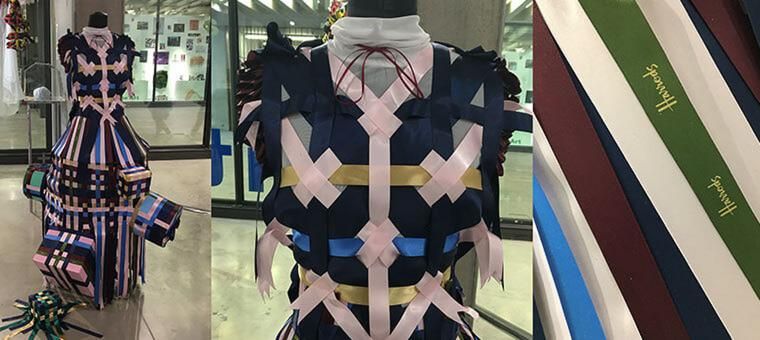 It's certainly where originality is born, evening gowns made from recycled materials were accompanied by other stunning pieces with a deeper meaning.
Textile student Natsuki Hanyu was behind the piece 'Re-Fly', a creation that was both a protest and a story. Using waste products, Natsuki explained where the inspiration came from, "A photograph of a pelican covered with oil in a polluted ocean has been in my mind for a long time. We need to take responsibility for this. I hope it will create conversation on the effects of man-made environmental issues on living creatures".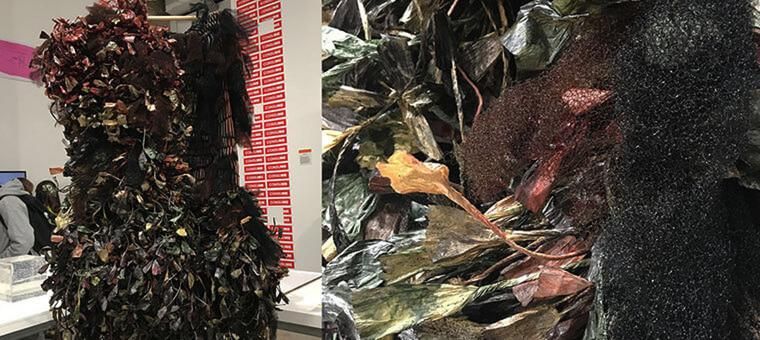 Graphic Design student, Genevieve Carr looked in to sweatshops and the overall ethics in the clothing industry for her piece. By creating 'Made Without Sweat', she wanted to raise awareness with the products we wear, continuing the trend that keeps growing – politics in fashion.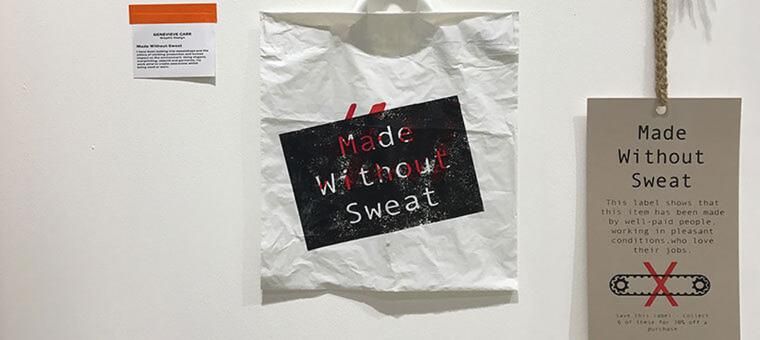 We're in a complex time in the fashion industry, a crossroad if you may, where half of the industry is making fashion as fast as possible and the other half is slowing it down. and whilst consumerism is encouraged wherever we go, voices telling us to stop and think are getting louder and stronger. Can Fast Fashion and Sustainable fashion ever really co-exist?
---
About the author
Nelly Gergi is the Content Editor for Pure London. Born in Stockholm with roots in Lebanon, she moved to London to study and graduated London College of Fashion with a BA degree in Fashion Journalism.