13 Aug 2019
The kids are alright: the childrenswear trends you need to know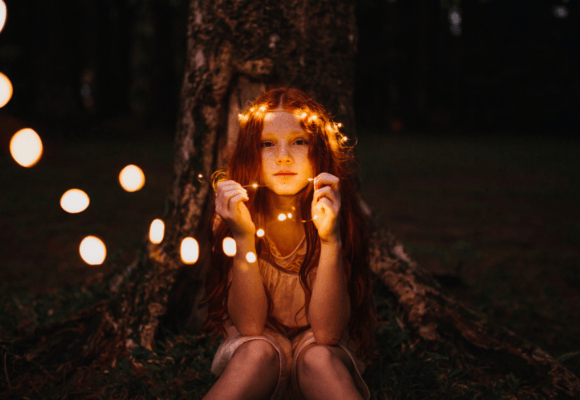 Whilst much of the fashion industry are struggling against a sea of uncertainty, there's one little sector that's facing the storm head on. Childrenswear has been enjoying a bit of a growth spurt. Both in terms of industry growth and exciting innovation, the kidswear sector has been busy with the business of growing up. Fresh from Bubble at Pure this July, here's what we've been seeing in the kidswear sector…
Baby bloggers
There's a new kid on the block where social media is concerned. As millennials become parents, they're handing down the social media baton. Instagram has become awash with both "mummy bloggers" and "kid-fluencers" who are paving the way for a new outlet for kids' fashion. The cute factor has played a massive role in the rise in popularity of the under-10 fashion influencer, and this hasn't gone unnoticed by some of the industry's biggest names. From Gucci to Yeezy, and Moschino to Nike, fashion's biggest names have been enjoying boosted engagement and access to new, previously unexplored markets.
Mini-me's and family themes
It's not just the kids setting the trends though, and social media is playing its part in shaping the industry in other ways, too. In terms of aesthetics, trends across women's, men's and kids' fashion are coming together, as matching family outfits and "mini-me" style pictures take over Instagram feeds. Driven by a mainly female blogger base, these styles have taken their inspiration in large part from the womenswear trends of the moment and, spurred on my celeb mums, like Kim Kardashian, Beyonce, Chrissy Teigen and Kylie Jenner, some of fashion's biggest luxury brands have added multi-millions to their profit margins.
Market growth
Kidswear's not just dominating fashion trends though. With great social media popularity comes great opportunity for growth, and that's exactly what's happened here. The latest forecasts tell us that the global kidswear market is currently worth $1bn and is set to grow by roughly 5% in the next 5 years, reaching a total value of $1.3bn by 2024.
Practicality gives way to identity
Where kidswear was once all about practicality and durability, it is now much more about creativity and self-expression. As narratives surrounding body positivity and gender and sexuality grow louder, and the demand for personalisation continues to grow, it's no surprise that this has filtered through to the choices parents are making for their children and allowing them to make for themselves. Whilst there is still a clear divide between gendered clothing, we are beginning to see a shift to more neutral styles and patterns, that can be worn, and enjoyed, by any child.
As a sector, the kidswear industry is only set to grow and is, in many ways, at the forefront of the cultural conversations of the here and now. Keep up to date with the latest industry updates right here on the Pure London blog, and keep your calendar's clear for the AW20/21 edition from 9th – 11th February 2019.
Source: "The 'Fashionisation' of Childrenswear" article by Robin Mellery-Pratt, Business of Fashion
Source: "Why Mini-Me Dressing Is Big Business" article by Victoria Berezhna, Business of Fashion
Source: "Global Kidswear Market 2024 Growth Trends By Manufacturers, Regions, Type and Application, Forecast", report by 360 Market Updates, published on The Downey Gazette
---
About Pure London and Pure Origin
We are the UK's number one leading fashion trade event that brings together the entire fashion supply chain, right the way from fibre through to finished ready to wear garments.
No other UK show offers sourcing and brands together, making Pure London and Pure Origin the only event to cater to all your fashion buying needs under one central London roof.
Location & Opening times:
Olympia London,
Hammersmith Road,
Kensington,
London W14 8UX
Sunday 9th February 2020, 09.30 - 18.00
Monday 10th February 2020, 09.30 - 18.00
Tuesday 11th February 2020, 09.30 - 16.00