21 Apr 2020
The macro trends you need to know with Geraldine Wharry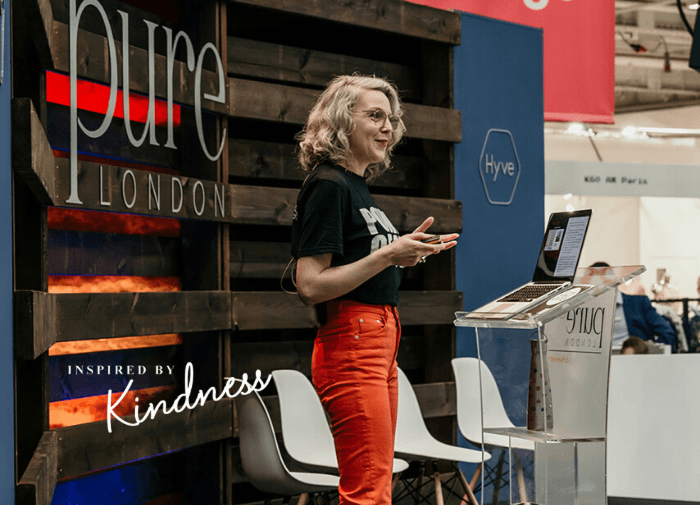 The fashion industry is in flux. It is not a good time to rush into short-sighted solutions, we need to be reflective and corrective. Our first instinct is for cognitive closure and to be given a sense of certainty, but we must accept that the years ahead will be about building resilience, skills, community and deep purpose.
Consumption habits re-examined
By being forced to re-examine our "true" needs during the Great Lockdown, this could fast track the adoption of a circular economy model. As we face a major contraction in fashion consumption because fashion purchases are often discretionary, we will be forced to confront the over-consumption problem that has plagued the fashion industry for years. Many will have realised they can live with less so brands will need to decide how they will create new exchange value with their end users. If we look at the synonyms of consumption on Thesaurus we see words such as decrease, devastation, depletion. We will need to change the linguistics to terms such as end user or community member.
Signals:
The rise of digital fashion
The big buzz around digital fashion will continue as the industry fast tracks to digital showcases of collections. Brands will need to collaborate with industry disrupters to help jumpstart these technologies within their development and manufacturing systems and offer re-skilling to their staff. Whilst implementing digital solutions, it will be key to align them with a long term ethics led strategy by ensuring innovations enable sustainability, protect users' privacy and maintain the importance of employing artisans. Whilst shows will shift to mixed realities, some will welcome clothes for their virtual avatars and embrace the gamification of fashion.
Signals:
Community construction over material consumption
The public will expect good behaviour more than ever and favour brands to have supported their community during and after the Great Lockdown. Nothing can come across as opportunistic. We will have formed a new blueprint that goes far beyond clothing purchases, it will have fast-tracked a full shift to experience and community. The time will be for open-sourcing, sharing, support, forming alliances in the follow up from the explosion of online conferences, talks and live events. We have to form more win-win partnerships not just with end users and shareholders, but with the planet, with other brands and with workers.
Signals:
New value exchange
Rental and the secondary market will outpace high street fashion as the purpose-driven end user will continue to takeover. The brands that will stand the test of time are the ones that shift from overproducing goods to customization, digital prototyping showcasing and fitting, rental, secondary and recycling incentives. Underpinning this it will be key to harness regenerative tools such as renewable energy, bio materials and repair as they are part of a circular system. Brands will have to flex their creative thinking muscles to come up with solutions for clothing stocks that were left untouched during store closures. How will they manage this in both an ethical and profitable way and avoid stock burning or clothing ending in landfills? This will offer new avenues to build loyalty, in a time when everyone's wallet will be squeezed.
Signals:
Short term thinking is over. Hello systems thinking
Brands will need to think outside the box and involve the views of policy makers, philosophers, economists, sociologists to engage in systemic change as we possibly enter the first stages of a "Fashion New Deal" with revolutionary policies unraveling in the wake of the Great Lockdown. As people weave in and out unstable socio-economic forces, we will need to be more in tune with philosophy and challenge our past economic models. Studying them will help brands come up with creative and sustainable solutions for the challenges ahead in terms of managing budgets, workforce and services.
Signals:
The new creatives for a regenerative fashion industry
This is a time to celebrate creativity, sustainability and see our fashion community as warriors regenerating, rebuilding an industry from its ashes for a new enlightened age of fashion. We will not be able to act in an isolated way and collaboration will be of the utmost importance. Biomimicry, the practice of emulating Nature's systems will gain in popularity. In Nature there is no such thing as waste, every organism has a reason and works in unison with the eco-system. As such, digital innovations, just as much as ancient traditions and craft will need to cohabitate harmoniously to build a resilient future of fashion.
Signals:
The same way we are experiencing a war like time, we will need a world war scale effort to fortify our fashion industry and let go of what was already on shaky grounds. What will we shed and what will we keep in our "new normal"? The future is not a passive exchange. When people understand this it's very empowering. We have an unprecedented opportunity to redefine what Fashion Industry stands for. Brands will become part of a "bigger picture" human need for resilience, health, creativity, knowledge, support and community.
Use our exclusive discount code PURELONDON to receive 10% off on all of Geraldine's online trend course. Enrolment opens on 1st May 2020.
---
About the author: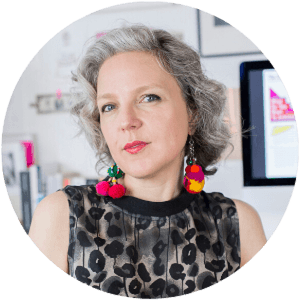 Geraldine Wharry is a Fashion Futurist, Speaker, Educator and Designer with 20 years of experience working across the Fashion Industry. As one of the few experts with a career expertise as a macro trend forecaster and a fashion designer managing collections, her work has been implemented with global leaders as well as independent brands. She also uses her knowledge to educate on the methodologies of future research and forecasting.