09 May 2019
The "Made in Britain" effect: the future of UK sourcing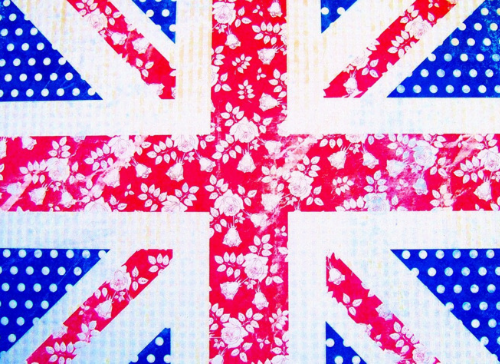 The UK, and London in particular, have long been heralded as the champions of innovative design and cutting-edge style, and it's no secret that the fashion industry is one of Britain's most crucial economic drivers.
Traditionally, the UK hasn't been a well-known port of call for sourcing and manufacture within the fashion industry, with many brands choosing to outsource their supply chain to Asia and Eastern Europe in search of more cost-effective solutions. But, as the Made in Britain label begins to reclaim its appeal, the future's looking brighter for UK suppliers.
We shouldn't underestimate the power of the "Made in Britain" (MIB) effect. British fashion has become synonymous with quality, credibility and class – something that can be seen from high-end to high street fashion; British heritage counts for a lot where fashion is concerned. This is evident in the re-adoption of the MIB badge by mainstream names such as Topshop and ASOS.
It's not just nostalgia driving this change, though. There is a markedly practical reason for the shift. With labour costs rising in traditionally cheaper production markets, like China, and a growing public awareness of providence, environmental issues and ethical sourcing, staying within the British supply chain is looking more and more attractive. From fabric suppliers to factory space, many British brands are starting to look closer to home for all stages of the supply chain. Indeed, even the likes of high street giant, Arcadia, are looking to increase capability by sourcing suppliers on their home turf.
And businesses aren't the only ones placing value on British-made goods. A recent survey conducted by influential blog Make It British found that 60% of people agree with the statement "If I know that a product is made in Britain I believe it to be of good quality". In other words, British-made fashion carries value for companies and consumers alike.
Whilst we pride ourselves on championing businesses from all over the world, it's equally gratifying to see that our home country's fashion supply chain is going through such an exciting revival. With political changes afoot, which will inevitably impact the fashion industries both at home and abroad, it's now more important than ever to streamline operations and build lasting relationships within the industry. Pure London and Pure Origin are where UK fashion meets the rest the world.
Be a part of London's Festival of Fashion on 21st – 23rd July. Join us at Olympia London to meet with key buyers, suppliers, manufacturers and designers, as well to receive crucial industry insights from top fashion experts.
APPLY FOR A STAND Register today
Source: "Returning fashion manufacturing to the UK – opportunities and challenges" article by The Guardian
Source: "British-made fashion is back in business" article by The Guardian
Source: "What do shoppers really think about buying British-made produce?" survey conducted by Make It British
---
About Pure London and Pure Origin
We are the UK's number one leading fashion trade event that brings together the entire fashion supply chain, right the way from fibre through to finished ready to wear garments.
No other UK show offers sourcing and brands together, making Pure London and Pure Origin the only event to cater to all your fashion buying needs under one central London roof.
Location & Opening times:
Olympia London
Hammersmith Road,
Kensington,
London W14 8UX