12 Jun 2019
The pure power of the pop-up: theindustry.fashion guest blog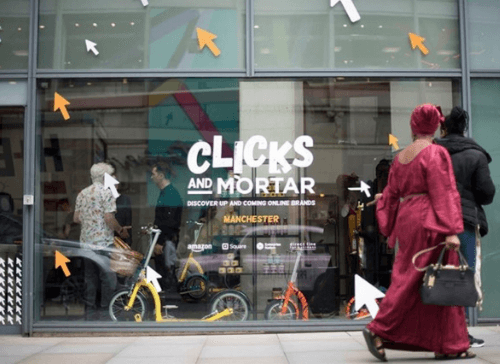 "Whether you're looking to do a pop up or a permanent store, it's certainly the time to get a deal." So said Natasha Frangos, a partner at haysmacintyre as we were wrapping up our masterclass on Harnessing the Power of the Pop-up last month.
And she's right (she usually is, given that she advises some of fashion's best-known names from Erdem to Sophia Webster) and she's not the only one to have noticed.
At TheIndustry.fashion, it seems that if we are not writing about stores closing - I've just read a stat from property company Colliers International which shows that should Arcadia's CVA plans get the green light at the rescheduled vote next week, it would push the number of total UK stores to close via CVAs since January 2018 to 895 - we are writing about stores "popping up".
If there's an upside to all of these closures it's that it provides an opening for something new to appear and, as Natasha says, landlords will be more amenable to doing deals in this environment.
Temporary retail outlets used to be a useful way for landlords to fill vacant spaces in between finding permanent tenants for units but they are fast becoming a central part of brands' (large and small) marketing strategies. They are the perfect opportunity to test a new location, test a new product and test the idea of physical retail for those brands who exist online only or only retail via partners. Done well, they can also bring vibrancy and an element of surprise to any location in which they are situated.
Just recently, Meghan Markle's best friend, the designer Misha Nonoo has opened a pop-up shop in London's Marylebone and London retail district Seven Dials has announced a pop-up celebrating Pride London in collaboration with retail guru Mary Portas.
On Tuesday 3rd June, we were lucky enough to be invited to the opening of a pop-up with a difference, in that it wasn't a retailer or brand that was operating it, but disruptive fintech giant Klarna. Klarna has partnered with a number of the brands it works with, including ASOS and Beauty Bay, to stage a temporary retail store where customers can check out the products, enjoy immersive experiences and try Klarna's payment services, which include a buy now, pay later option and a payment by installments service.
Founder of Klarna Sebastian Siemiatkowski told us they were motivated to try it so they could "test and learn" from the concept along with their partners and also, in staging their own store, it would help them understand their customers' businesses better. He obviously enjoyed it because he's now not averse to the idea of opening permanent Klarna stores in future. "Maybe, who knows?" he said.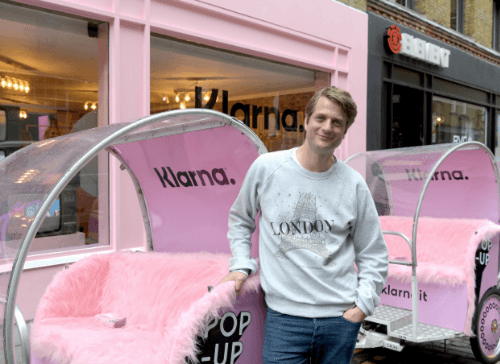 I found this store particularly inspirational not because of what was in it (though it was fun) but because I like the idea of companies trying something completely different. Fashion retailers are doing it too. Take a look at Browns, which next year will be moving to a new store on London's Brook Street, vacating its iconic South Molton Street store after 50 years. Like it's East London outpost, Browns East, the new Browns Brook Street store will feature an ever-revolving line-up of experiences and brands.
Matchesfashion.com does this, too, at its town house at 5 Carlos Place in Mayfair; in effect Carlos Place, offers an opportunity for a succession of brands to "pop-up" within its innovative retail space. In fact, Matchesfashion.com's latest "pop-up" experience was not in a physical store at all but on board a 1930s yacht that it chartered to deliver holiday wardrobes to the very lucky residents of the Il Pellicano hotel chain on Italy's Tuscan coast.
Even Amazon is bought in to the idea. It's just announced its Click and Mortar initiative that will see it opening 10 pop-up stores across the country (starting in Manchester) to bring online-only brands to the high street for the first time. Of course there are those who argue (with good reason) that Amazon is one of the main reasons that we find so many empty retail units on the high street these days, but I choose to focus on the positive that the world's biggest online retailer can see the value in having a face-to-face relationship with the end customer.
What's more, it can also see the value in having some fun – because if a shop's not fun, then really what's the point? And that brings me to the best thing about pop-up shops, you can let the creative juices flow, do something a bit different and not worry about the risk because if it doesn't work, it's not the end of the world, and if it does, when you pack up and go it will leave the crowd wanting more. And if you really want to give them more, you can, because as we said at the start, now is the time to get a deal.
TheIndustry.fashion is an intelligence-led media and events platform for the fashion industry, combining daily news, opinion pieces and big name interviews with events that inspire, upskill and offer stellar networking opportunities, all underpinned by a master database of company profiles with over 15,000 data points to help business make data-driven decisions.
Take a free trial here today!